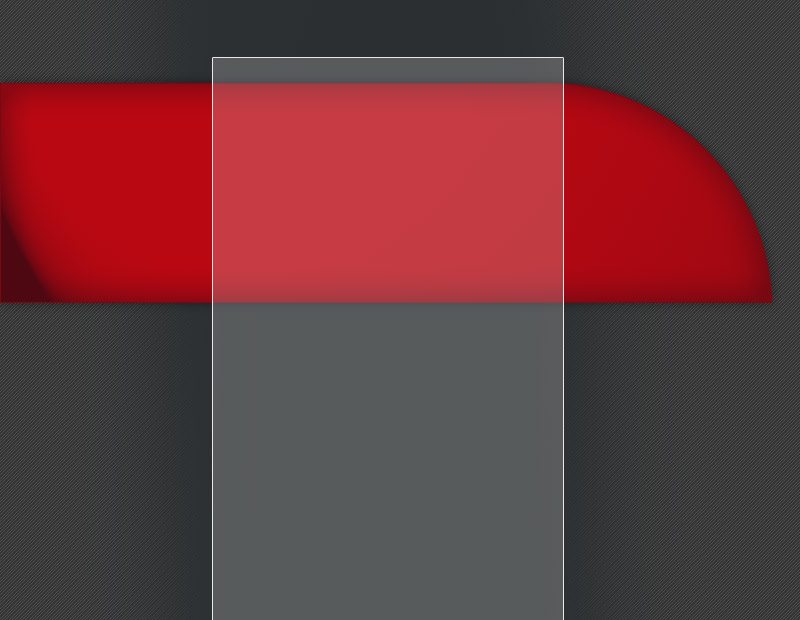 Riverside Airshow. 2007.

A very special thank you to Wayman Dunlap, editor of Pacific Flyer, for allowing us to post these photos.  Please ask his permission to use these them.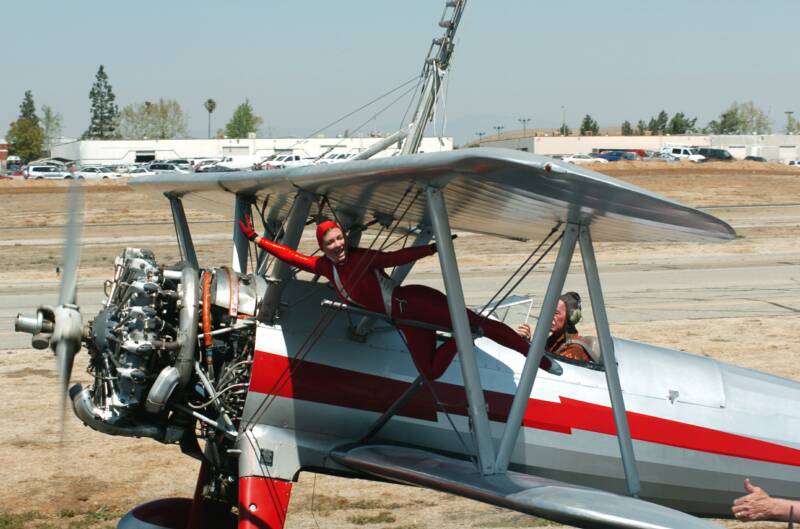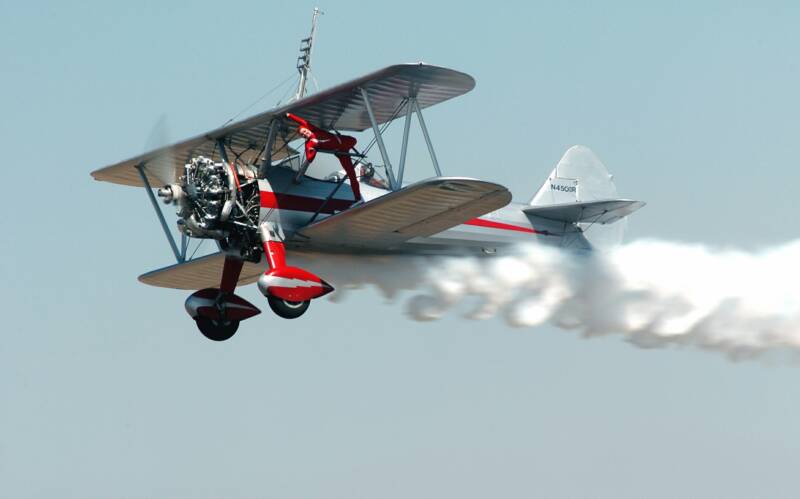 Take off out on left wing javelin.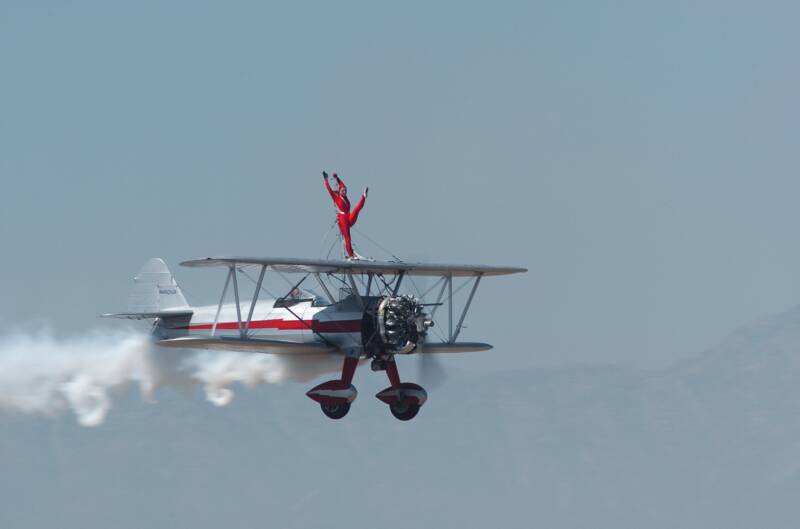 Dancing with the wind on the top wing..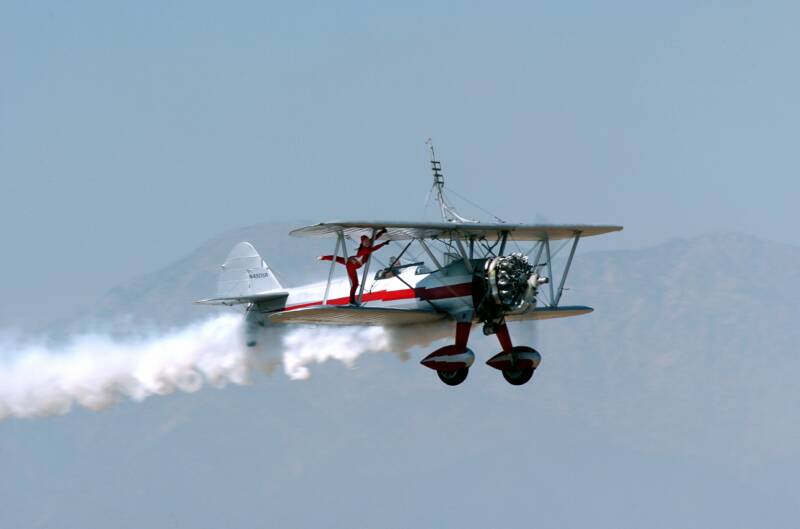 Right wing N strut "aerobesque" pass.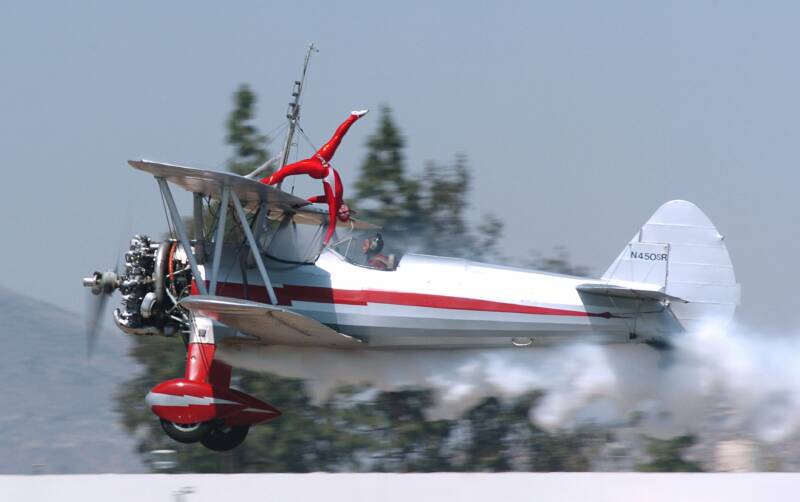 Back lay out off the back of the wingwalk rack.

Fore-arm stand on the top wing.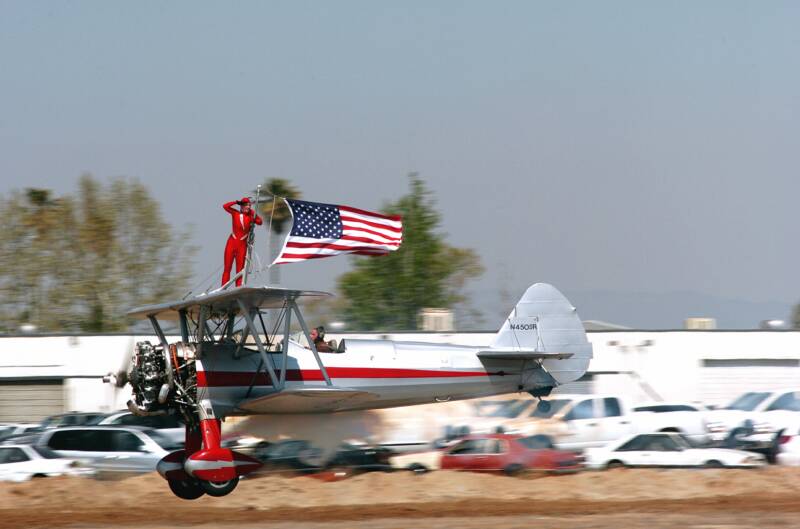 Flag pass, a tribute to our troops and veterans.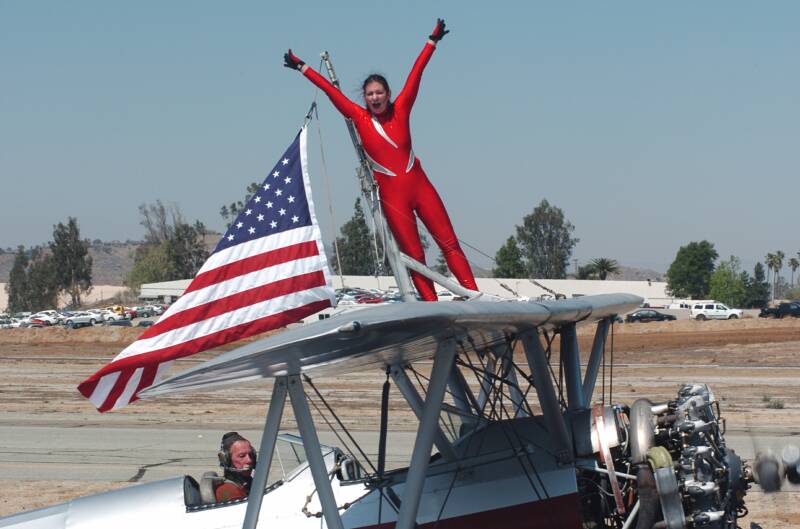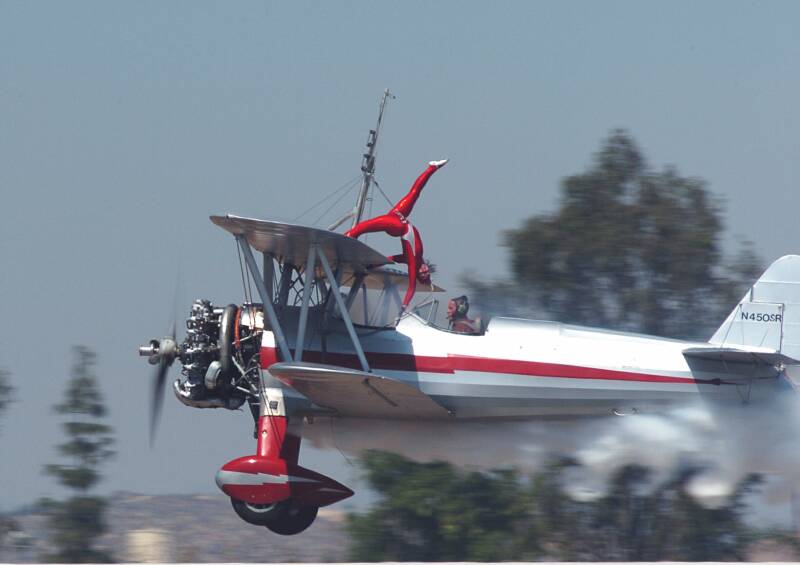 Thank you Wayman Dunlap, The Riverside Airshow Committee, and all our supporters for having a little faith in us.