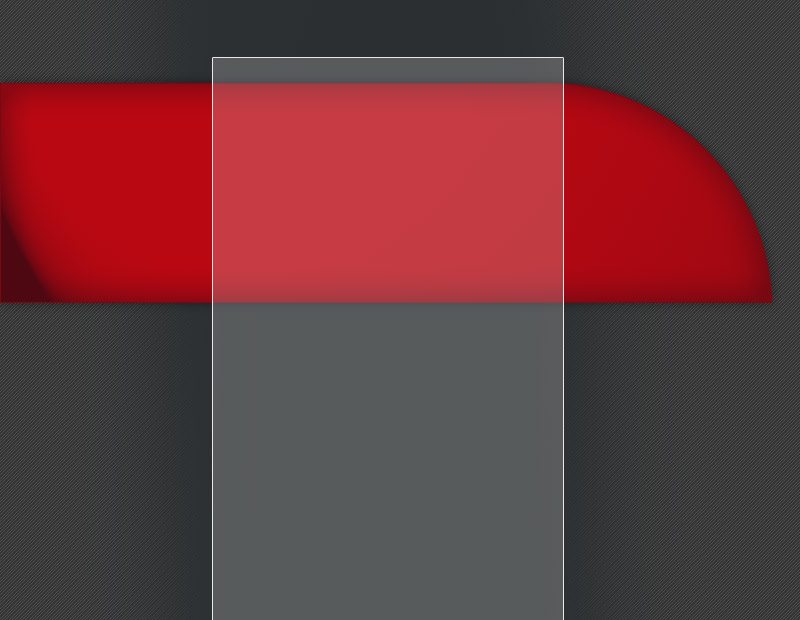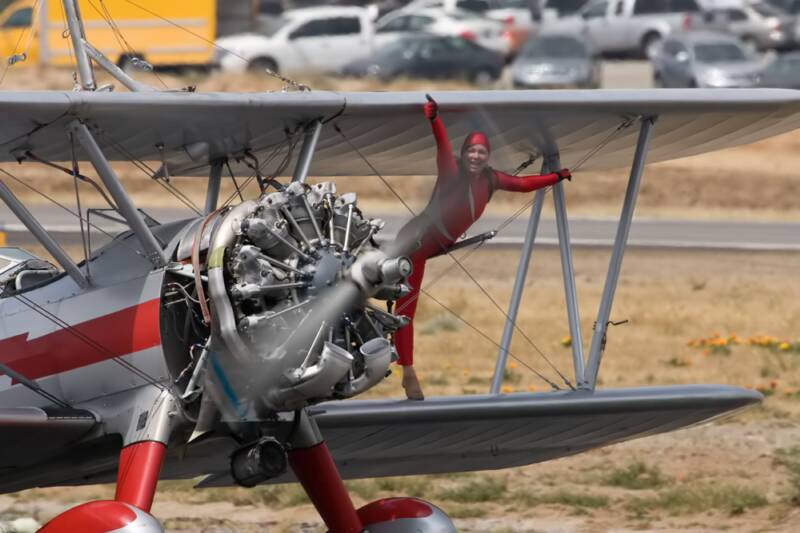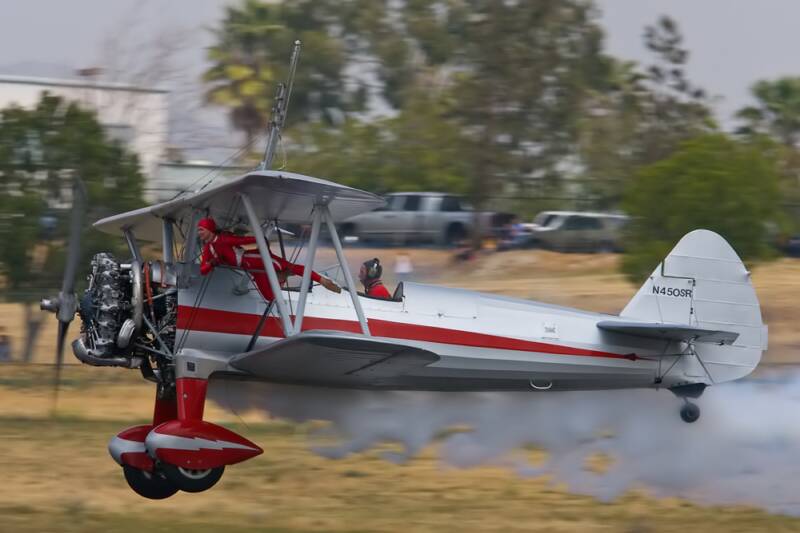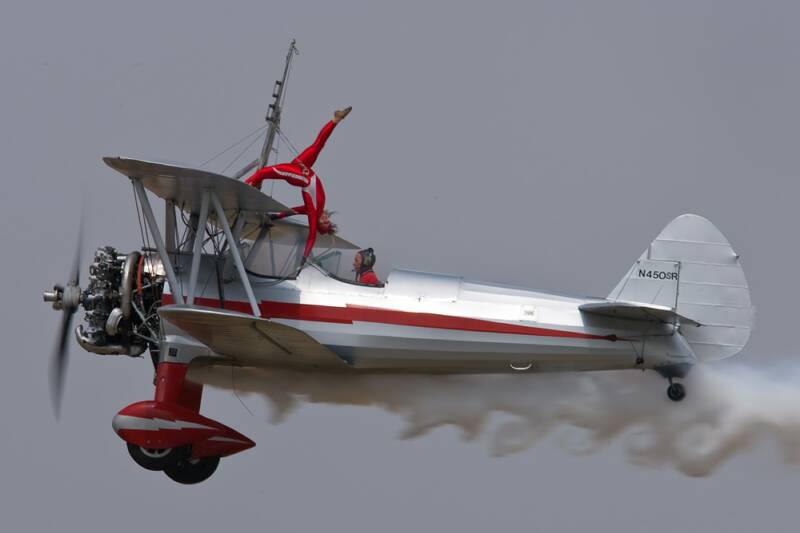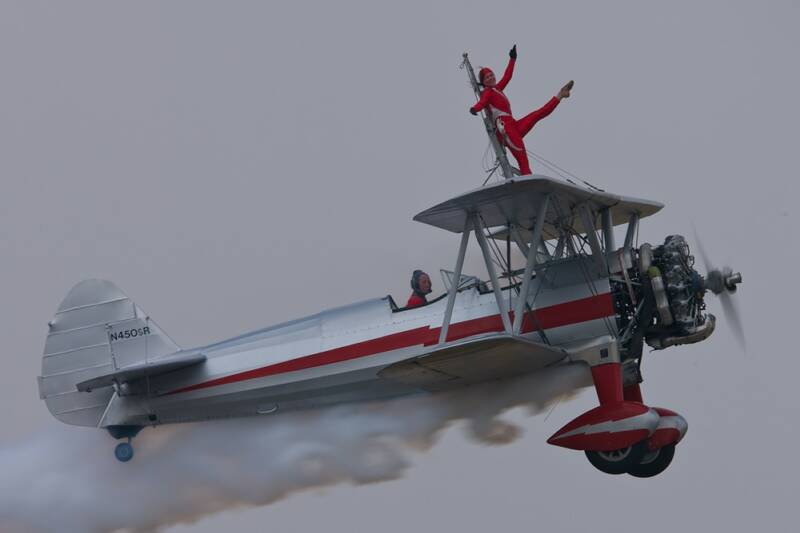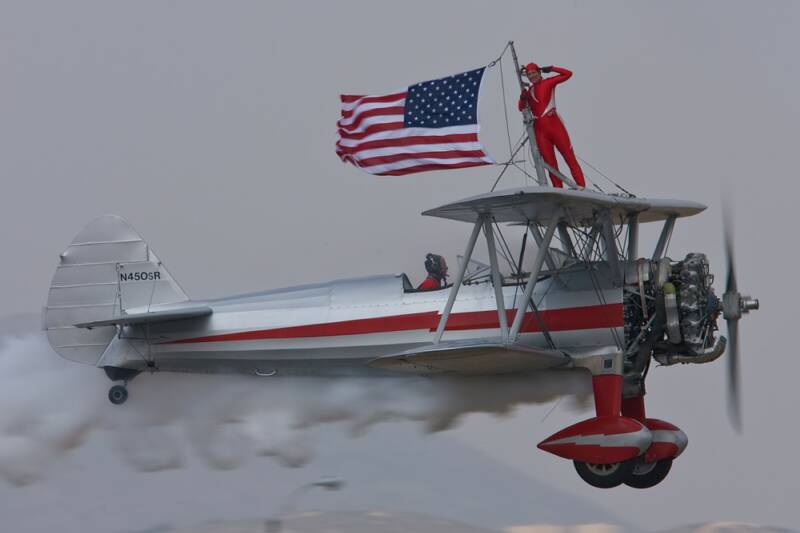 Photos by Clark Cook.

Clark does an exceptional job.. We thank him for sharing his photos with us.

Clark has wonderful enthusiastic energy. He travels over 500 miles to come to airshows in Southern California.

These are his photos from Riverside airshow 2008, March ARB airshow 2008, and the Chino Airshow 2008.

Wingwalker, Margaret Stivers, and pilot Harltey Folstad taxi out. 

Here's a special thumbs up to our fence checker friends.

PLease do not use photos

without Clark Cook's permission.

Thank you.