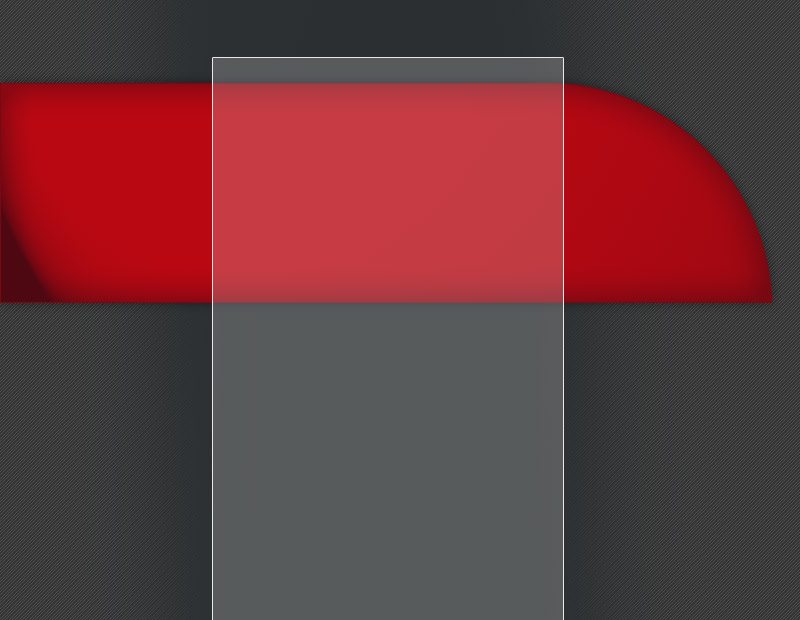 The Curtis JN-4D   The "Jenny"

Empty weight  1,386 lbs

Gross weight 1,916 lbs

Service ceiling 6,500 feet

Range 276 miles

Horsepower: 90

Cruise  speed 60 mph

Top speed 75 mph

Wing span 43'8"

Length 27'4"

Height 9'10"

The Jenny bi-plane, made famous by the barnstormers, was built by the Curtiss Aeroplane and Motor Corporation, owned by Glenn Hammond Curtiss. The JN-4 model was first manufactured in 1916 after it was awarded the contract from the U.S. Army for their trainer bi-plane.  This was the only American airplane to contribute any lasting impression on aviation during World War One. 90% plus of North American pilots trained in the JN-4 before going to Europe to fly English and French planes in the war.  These were the days of the mighty Red Baron and his Fokker tri-plane vs "Snoopy" in the Sopwith Camel.  Dog flights exploded in the skies above France and Germany and both sides paid tribute to fallen comrades.

Airports at this time were just grass fields.  There wasn't a tail wheel on the planes, just a skid.   Under each wing "axe handles"  were mounted to protect the wing tips on landing.  It was the beginning of aviation with very few regulations and open skies.

During the war 7,471 Jennys (of various models including 2,812 D-models and 100 on floats,)  were built.

After the war the planes were sold, some still in their crates, for as little as $200.00, and they became the bi-plane of choice for America's journey into flight.

They are known as the airplane that "brought flying to the people."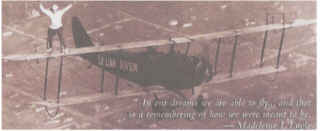 Glenn Hammond Curtiss

Glenn Hammond Curtiss, born May 31, 1878, was named after the picturesque valley near the town of Hammondsport on the southern tip of Keuka Lake in western New York State.  Here rolling hills carpeted with vineyards meet the glacier sculpted waters of one of the Finger lakes.

Glenn's father and grandfather died when he was a toddler and the town of Hammondsport took him under their "wing."   His mother remarried and as a adolescent he lived in Rochester where his first job was with Eastman Kodak.  Hammondsport lulled him back and at age 21 he took over the bicycle and repair shop portion of Mr. Smellier's general store.  He teamed up with Henry Klecker and his childhood friend, Henry Genung.  With Mrs. Malinda's financial support the modest shop blossomed. His wife Lena was an equal in the business taking care of the paperwork so Glenn could do what he did best, invent and tinker with motors and bicycles.

In 1907, he gained significant fame with the title

"The fastest man alive" when he set a motorcycle speed record at 136 mph.  Even before that his engines were attracting attention in the form of dirigible or airship motors.  Capt. Thomas Baldwin, a top entertainer of the day, had put one in his lighter than air skyship.  On one occasion, Glenn went to Dayton, Ohio, to help Capt. Baldwin and there he met the famed Wright Brothers.

But this was not his formal entrance into aviation.   Alexander Graham Bell noticed his motors at a convention in New York City.  The highly respected inventor invited Glenn to be part of an elite group of engineers to design an aeroplane. 

At Bell's summer estate on the idyllic Cape Breton Island in Nova Scotia the Aerial Experiment Association (AEA) was assembled.  The small united group's members were Dr. Bell, Frederick Baldwin, Lt. Thomas Selfridge, Douglas McCurdy, and Curtiss.  

The research and design was moved to Glenn's   shop in Hammondsport, N.Y. with each person  inventing an idea for a heavier than air "aeroplane" and the rest of the team helping trouble shoot and problem solve; the ultimate think tank.

They started with Alexander Bell's tetrahedral kite.  Learning quickly they developed the Cygnet, the Red wing and the White wing. 

By the time they built Glenn's contribution, the June Bug, they decided to go for the aviation trophy offered by the Scientific American. 

On July 4, 1908,  a delegation from New York City  had arrived led by editor Stanley Beach.

Local folk, knowing something big was in the wind, made their way to Harry Champlain's horse track bringing blankets and picnics. Now considered the first public flying exhibition or "first observed flight" Glen flew 5,090 horizontal feet off of level ground under the power of his most powerful engine, the same 200 pound 40 hp engine that helped him attain his motorcycle speed record. The AEA won the trophy and for this achievement Glen was later given the first pilot license in America.

Fame continued for Glenn Curtiss.  In August 1909, he represented the United States of America in the first international flying tournament, Grande Semaine D'Aviation, held near Rheims, 80 miles east of Paris.  It was an event that boasted many aviation feats.  The ultimate prize was the Gordon Bennett trophy and $5,000 for the pilot that flew the fastest around a set rectangular course twice. Bleriot, the French hero, was the favorite and even Glenn Curtiss didn't think he could beat him.  On August 28, 1909, in front of 50,000 spectors in the grandstands, Glenn piloted his Rheims Rider at an average speed of 46.5 mph in 16 minutes to a win just a mere 6 seconds faster than the French master.  Bleriot, a good looser, congratulated the American and Europe celebrated.

Glenn continued to design innovative aircraft and pursue competitions.  In 1910, he was awarded the Hudson-Fulton $10,000 prize for flying from Albany to Manhattan.

World War one changed the course of his company, now named the Curtiss Aeroplane and Motor Company, and he applied his knowledge to designing the now legendary WWI trainer the JN-4. 

After the war his company, modest no more, became the hot bed for aviation inventions.  Ideas and designs were shared freely and the fledging science of aeronautics grew.

In 1929, a year before his death of a heart attack  on July 23, 1930, the Curtiss Aeroplane company merged with the Wrights company forming the Curtiss-Wright Corporation becoming the biggest aircraft company of it's day.

Today, pilots are still receiving the gift of his many inventions as they take to the skies.

Partial List of inventions

by Glenn Curtiss

From Unlocking the skies by Seth Shelman

Aileron (with AEA)

Wind Wagon for propeller testing

Twist-handle motorcycle throttle control

Wing tunnel design

Shoulder -yoke aileron contril

Hydro-aeroplane (seaplane)

Hydro-aeroplane pontoons

Hydroplane strp for pontoons

Tricycle landing gear

Amphibian airplane

Single-hulled flying boat

Machine for forming Laminated ribsLaminated-wood propeller and forming machine

Method of joining wood parts in airplane construction

Aerodynamically balanced rudder

Enclosed airplane cockpit

Biplane elevator control system for dirigibles

Steel propeller design

Crankcase reduction gear for propeller drive

Steering system for landing gear

Combined skid and wheel landing gear

Wheel brake for airplanes

Electrically operated throttle control

Retractable landing gear

(with Hugh Robinson)

Compression bracing for wings

Double surface wings

Watertight double surface wings

Interplane drift  trussing for wings

Pontoon frame construction

Compartmented platoon

Propeller tip reinforcement

Submerged hydroplanes

Longitudinally continuous pontoon

Friction Throttle Control

Dual control for planes

Dual foot control

Vent tubes to hydroplane step

Ship catapult launching device for aircraft

Aircraft landing and takeoff system from a ship

Wing beam construction

System of airplane anchorage

Folding hood

Gyroscopic aircraft stabilize

(with Elmer Sperry)

V-bottom flying boat hull

Multi-engine flying boat

Life preserver design

Adjusting and locking mechanism for retractable landing gear

Detachable airplane wings

Airplane drag brake

Folding operating brace for control surfaces

Tank suspension for upper wing

Streamlined radiator design

Streamlined landing gear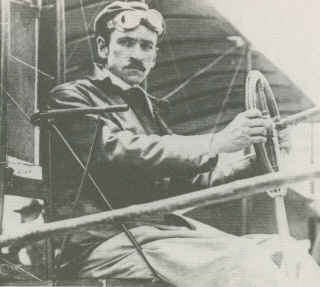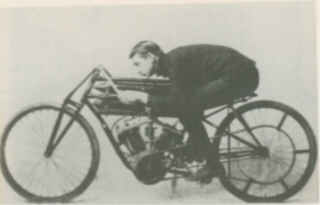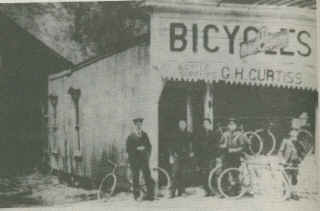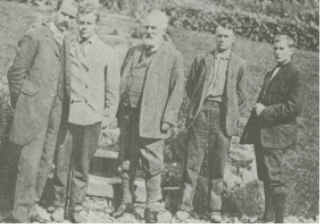 Left to Right:

Glenn Curtiss, Frederick Baldwin, Dr. Bell,

Lt. Thomas Selfridge,

Douglas McCurdy.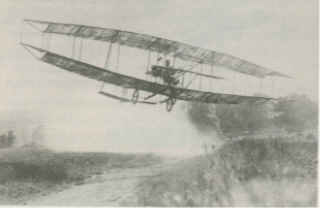 July 4, 1908

Glenn Curtiss flying the June Bug.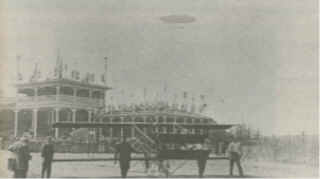 The Rheims Rider in front of the grandstands at the Grande Semaine D'Aviation.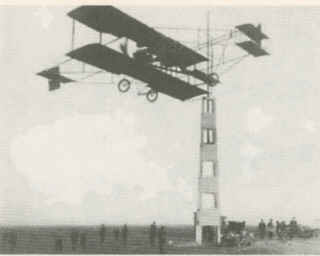 Glenn Curtiss rounding the pylons

August 28, 1909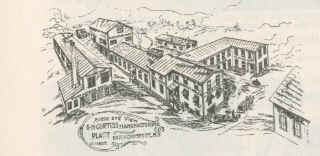 Curtiss Manufacturing Plant

@1907.

Hammondsport, N.Y.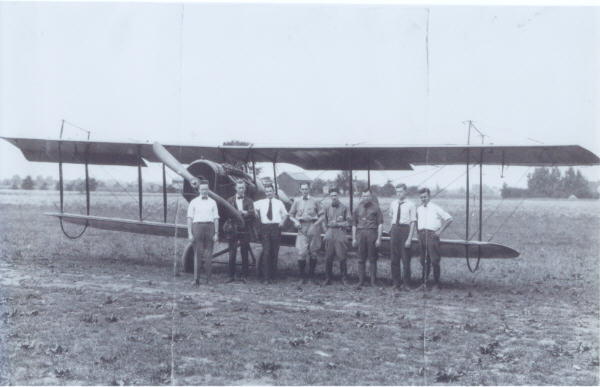 Glenn Curtiss, fifth from the left, with the Syracuse flying club.  The gentleman on the far right is Henry Stivers, great uncle to wingwalker Margaret Stivers.