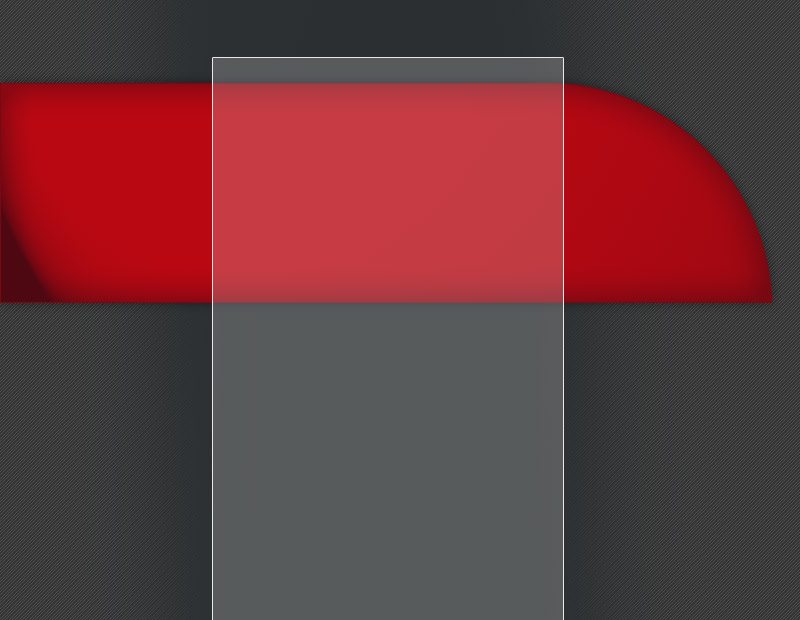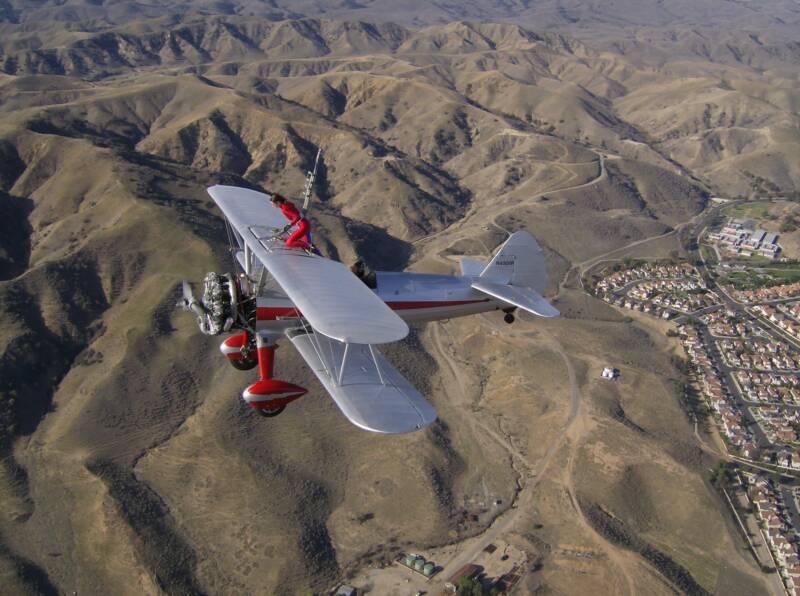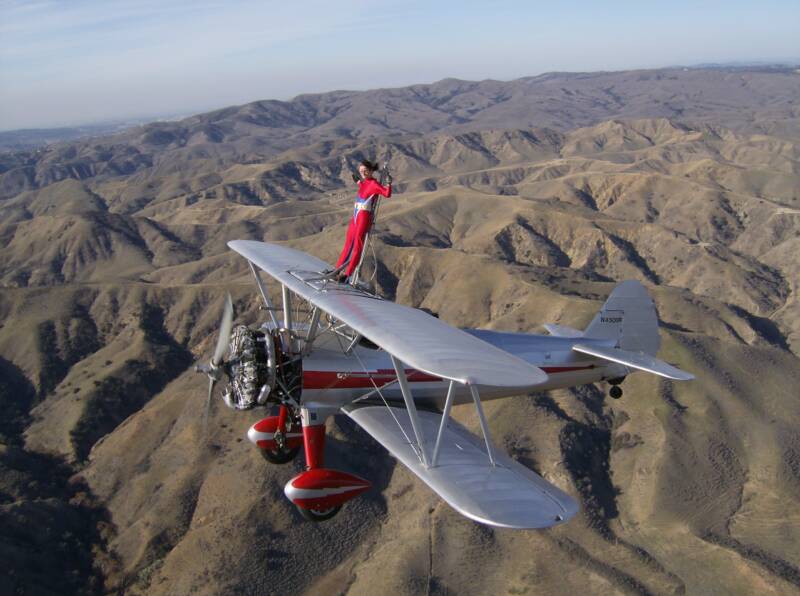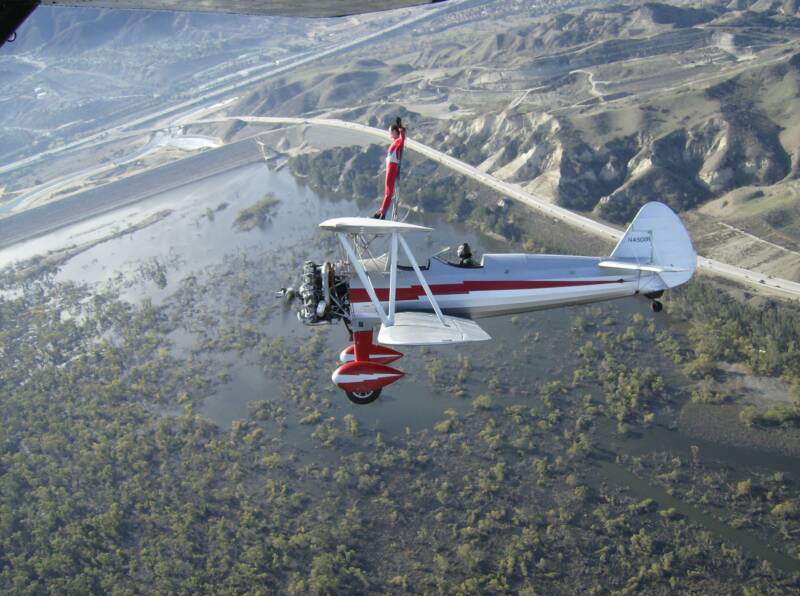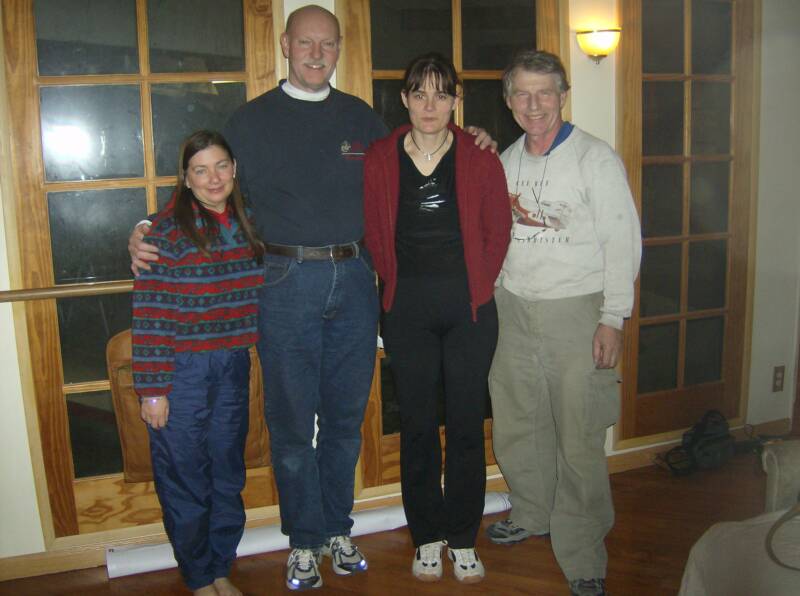 Marion Wagner, a fire fighter by profession, came to California from Germany for wingwalk training with Margaret Stivers of the Silver Wings Wingwalking Team.

Marion had a previous wingwalking flight with Sten Svensson in Sweden were she climbed back down into the cockpit after standing on the top wing for aerobatics.

At this time wingwalking master, Lee Oman, was also visiting Margaret and both wingwalkers coached Marion in how to climb up to the top wing and back down. 

December 16, 2007, was a beautiful day and Lee and Margaret cheered as Marion took a walk on the "windy" side.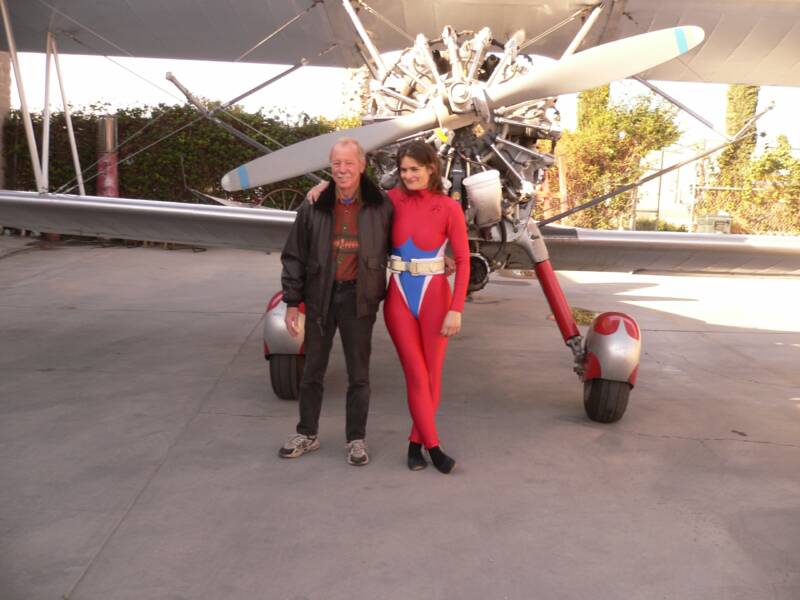 Stearman pilot, Hartley Folstad

and Marion Wagner.

left to right.

Margaret Stivers

Peter Peterson

Marion Wagner

Lee Oman.

A special thank you goes to Jimmie New, camera plane pilot.