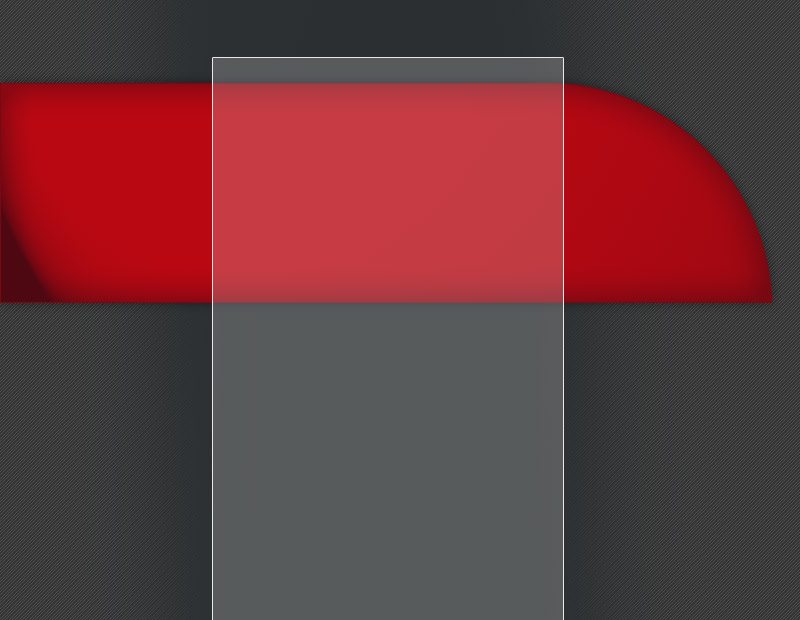 The Stearman "Kaydet" trainer

Empty weight: 1,976 lbs (primary trainer.)

Gross weight: 2,685 lbs (primary trainer.)

Service ceiling: 12,800 feet.

Range; Depends on power setting, 46 gallon usable fuel tank.

Horse power:

1. Continental engine: 220

2. Lycoming engine: 225

3. Pratt and Whitney: 450

Cruise speed: 125 m.p.h. indicated

Top Speed: 185 m.p.h. (in a dive)

Wing Span: 32'2"

Length: 25'

Height: 9' 3 5/16" (not including top wing rack.)

The Stearman "Kaydet" was the primary trainer for American pilots during World War Two.

The design, based on the an earlier plane "the Cloudboy" by aeronautical engineer Lloyd Stearman, won the Army and Navy contract.  The Boeing Company incorporated Mr. Stearman's company and technically produced the plane with the military calling it the "Kaydet."  However, for the many pilots flying this plane they always referred to it as the "Stearman."  

There were two types of engines on the plane at this time, the Continental 220hp and the Lycoming 225hp.

Everyone remembers their first solo whether it's a Piper Cub off a grass field or a Cessna at a busy airport.  This plane came to be beloved by the many pilots who first soloed in this plane.

Military Airfields back in the 1940s were great square expanses of concrete.   The typical approach to a landing was a circular path with the landing into the wind.  

The landing gear on the Stearman was narrow, forcing the pilots to really learn how to land the plane and handle it while taxing.  They graduated into the classics like the BT-13, T-6, and the P-51 Mustang.

Boeing claims to have built 10,346 planes and some were sold to different countries for their training aircraft.

After WWII, the planes were stockpiled and sold.  The crop dusting industry discovered that these planes were ideal for spraying their fields.  They made modifications like a bigger engine, (a Pratt and Whiney 450hp,) a tank in  the front cockpit and a sprayer system.

The fledging airshow industry also bought the planes and they are still the most popular plane for wingwalking acts around the world today.

The Stearman's fan club is continuously growing as many aviation enthusiast fall in love with the plane and painstakingly restore it.  Now it is flown to airfairs all over the country and the world.

For more information about the Stearman contact The Stearman Restorers Association for all the latest news.

Lloyd Carlton Stearman

Lloyd Stearman was bon in Harper, Kansas, in 1898.  He went into Architecture.  However, his studies were delayed by World War One and he went to serve his country in Naval Aviation.  After the war he went back to finish his architectural education.  He found a job working with an architect in Wichita Kansas, but the lure of aviation beckoned him.  Fascinated by planes Lloyd went to work at the Laird Airplane Company.  He rose to Chief Engineer and oversaw the design of the aircraft known as "New Swallow."  Lloyd was sure he could improve this design.  Fellow employee Walter Beach agreed.  Their focus was on constructing a fuselage of welded tubular steel. In the quiet corner of the factory on their own time with this their own money, Lloyd and Walter built a prototype.  Confident their boss, now Jake Moellendick, would approve they presented their idea on a cold December day.  The response:

"(It's) a cold day out there and if you don't like it here, there's the door.  Just don't let it slap your ass on the way out."

It is no surprise that Walter Beach and Lloyd Stearman started their own company. They joined forces with another well respected aeronautical engineer, Clyde Vernon Cessna, and the resulting partnership became The Travel Air Company.  Lloyd didn't stay very long with the company.   The explorer in him was tempted by the California movie industry needing airplanes.  A call from a Los Angeles based Travel Air Dealer enticed him to move his family out to the west coast.  He set up the Stearman Aircraft Factory in Venice California.  Here he built the first "Stearman" C-1 followed by the C-2. Unfortunately the movie business didn't need the planes as much as Lloyd wanted to sell them and a former investor, Walter Innes, convinced him to move his company back to Wichita Kansas.   Business was good and planes were built for the mail service and beginning airlines.  In 1929, Stearman joined forces with United Aircraft and Transportation Corporation of which Boeing was a subsidiary.

Lloyd continued as President of the Stearman company until he resigned in 1930.  Six months later he headed back to California and joined forces with Walter Vairney. 

The Boeing company later separated with United Aircraft and Transportation Company taking the Stearman firm with it.  When they went to design a plane for the Army and Navy, engineers found drawings Lloyd Stearman did to modify the Cloudboy and used these ideas for the now famous WWII trainer. 

Back in California, Lloyd was designing a twin engine all metal plane for the Stearman-Varney Company.  A member of his firm, Robert Gross, bought the Lockheed Aircraft Company and pursued Lloyd to come on board which he did until 1935.  From there he had a quick stint with the CAA (now called the FAA) before he teamed up with Dean Hammond and set up shop in San Francisco, California.  When that ended in 1936, Stearman worked as airplane manager of the Harvey Machine Company.

After World War Two the very popular Stearman 'Kaydet" bi-planes were placed on the market at a very affordable price.  Lloyd took advantage of this and helped reconfigure them with the larger Pratt and Whitney engine for crop dusting. 

Lloyd worked at many companies but he returned to the Lockhead Corporation in 1955 and stayed there until 1968.

Always the inventor, Lloyd started a new Stearman Company in Los Angeles and was still designing new planes until his death in 1975.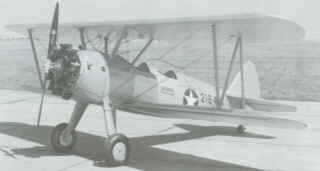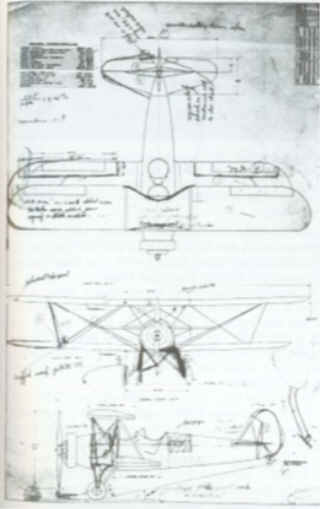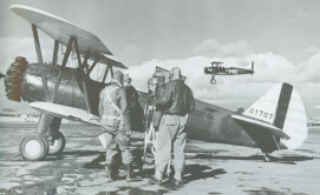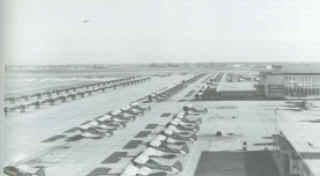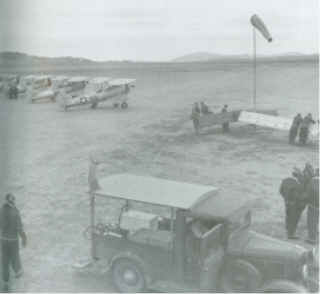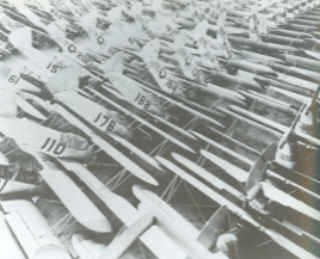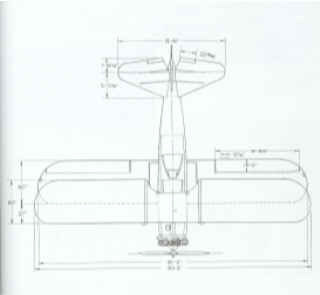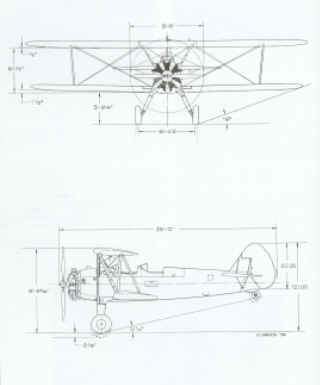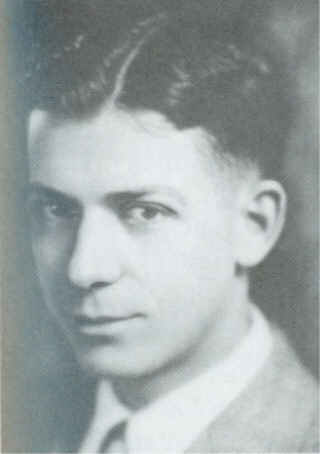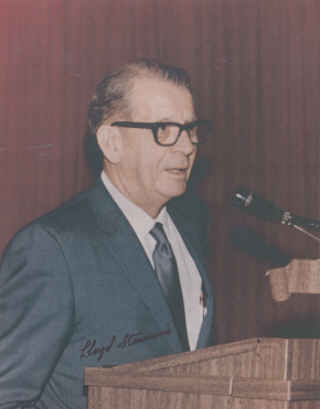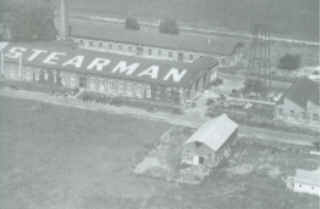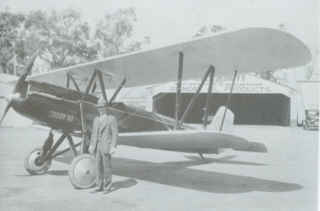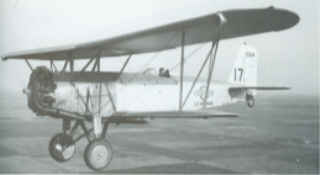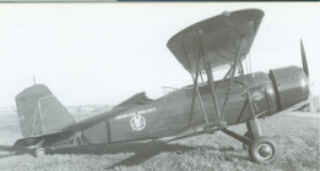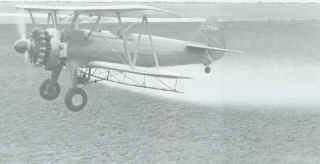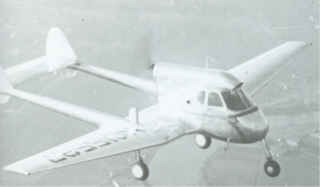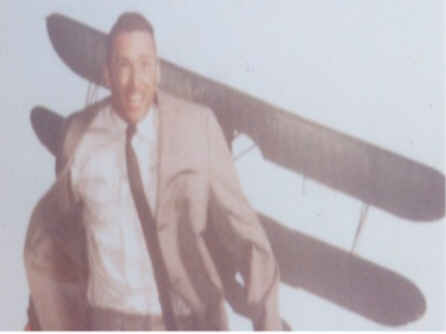 Surplus Stearmans,

January 1946

Memphis NAS

Lloyd Stearman's marked up drawing of Model 6, base drawing for new Kaydet Stearman.

Early Portrait of Lloyd Stearman

Later Portrait of Llyod Stearman, provided by his nephew Marty Metzgar.

Lloyd Stearman, left, with Walter Beech with  the "new Swallow" planes @ 1924.

Stearman Company in Wichita, Kansas, 1927.

Lloyd Stearman Standing by model C-1 in Santa Monica, California.

Stearman used as a mail plane.

Stearman used as a crop duster. June 1948.

Stearman built for American Airlines @1930s.

Stearmans used in the commercials, movies and photo work.

Silver Wings Stearman with Hugh Jackman.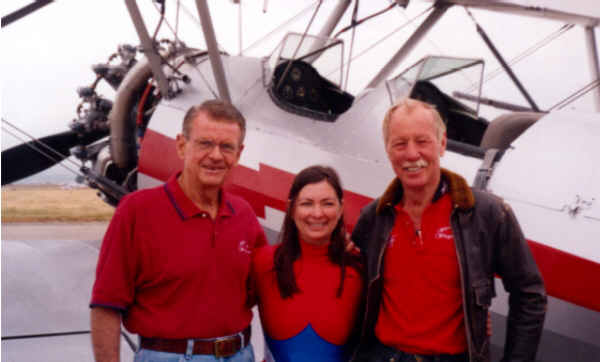 L to R: Marty Metzgar, Lloyd Stearman's nephew, and Margaret Stivers and Hartley Folstad of the Silver Wings Wingwalking Team.  Marty is often at a the Silver Wings airshows supporting them.  Thank you Marty.