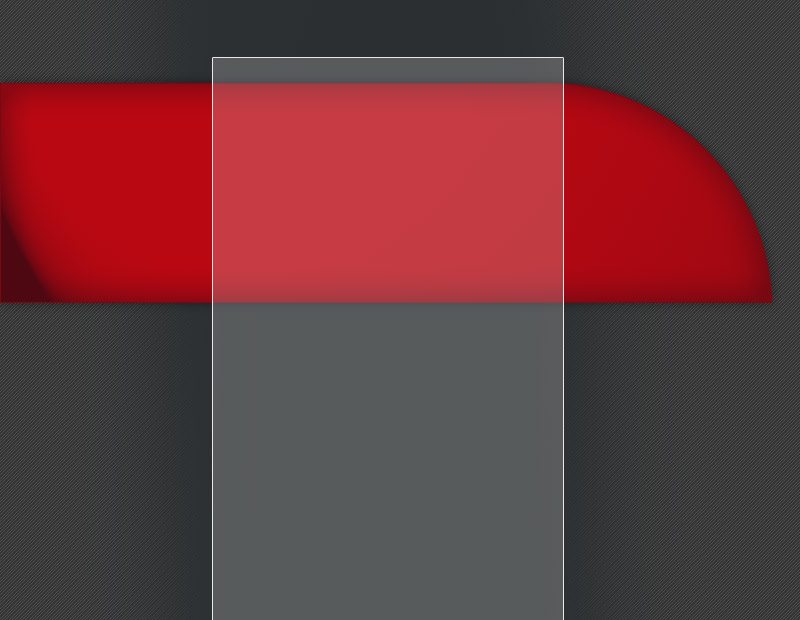 HIGHLIGHTS OF 2008.

Photos taken from our airshows in 2008. Stunts are presented in the order they are performed. Many thanks to all the photographers.  Please do not use any photos without the photographers' permission.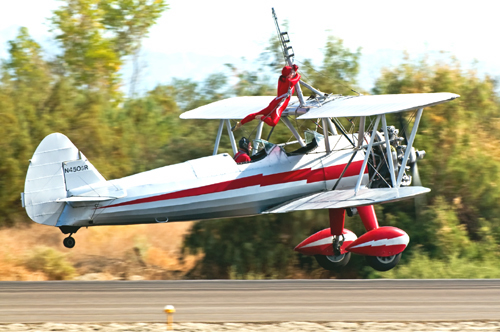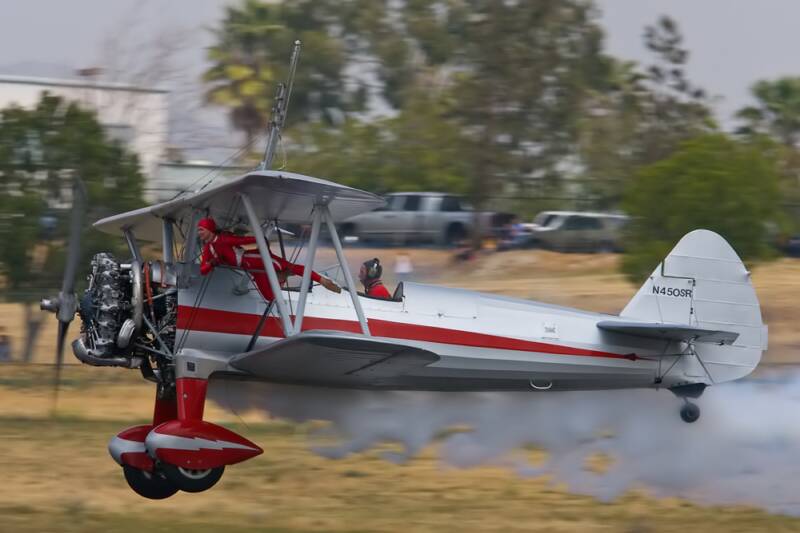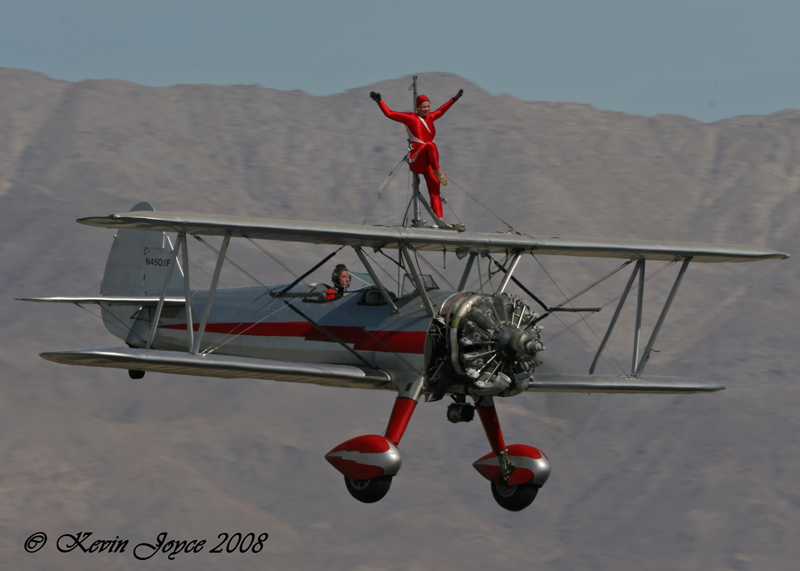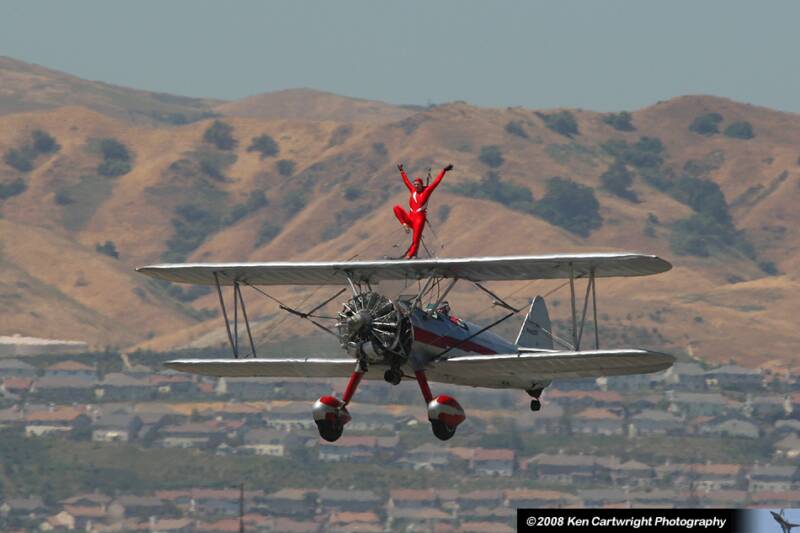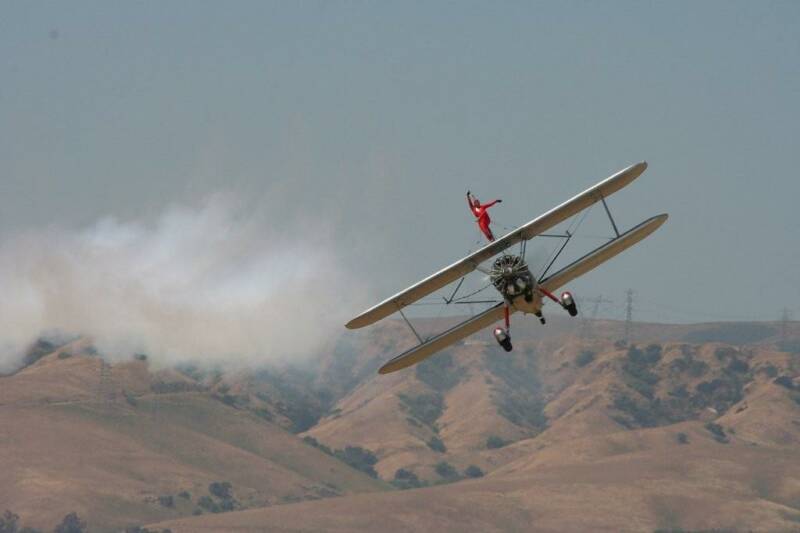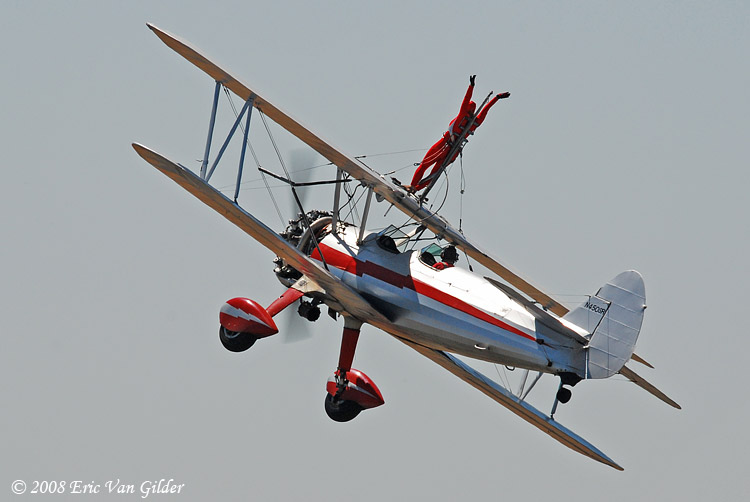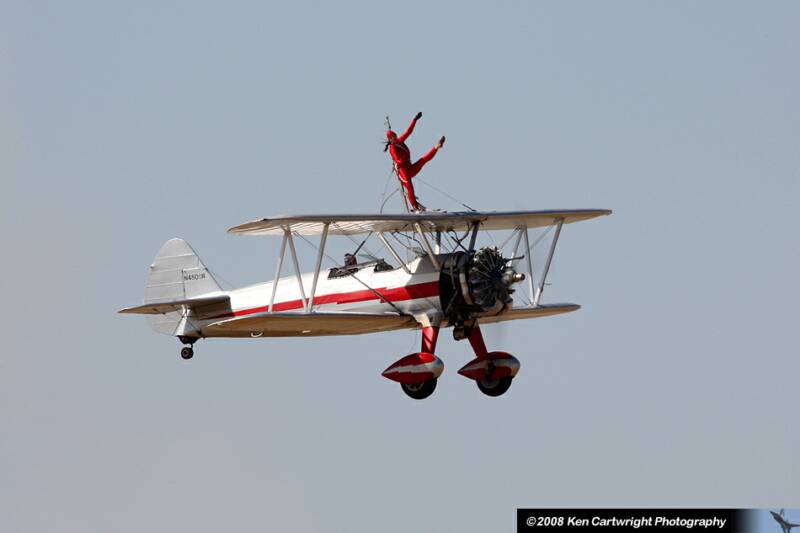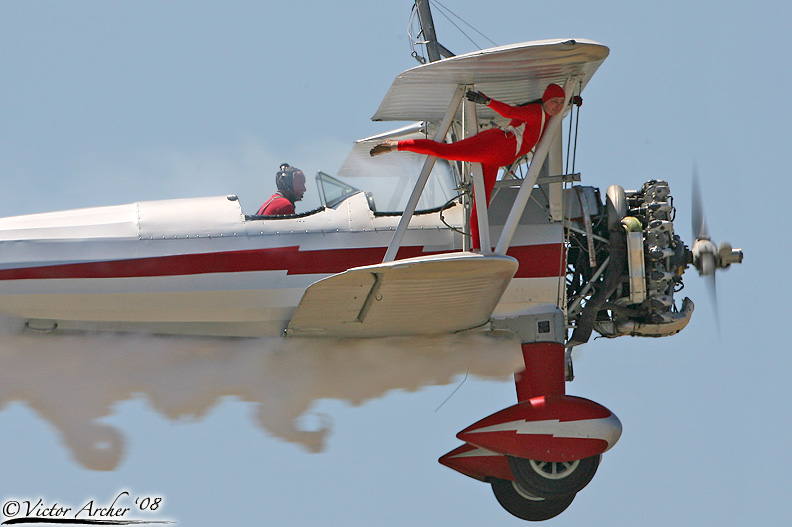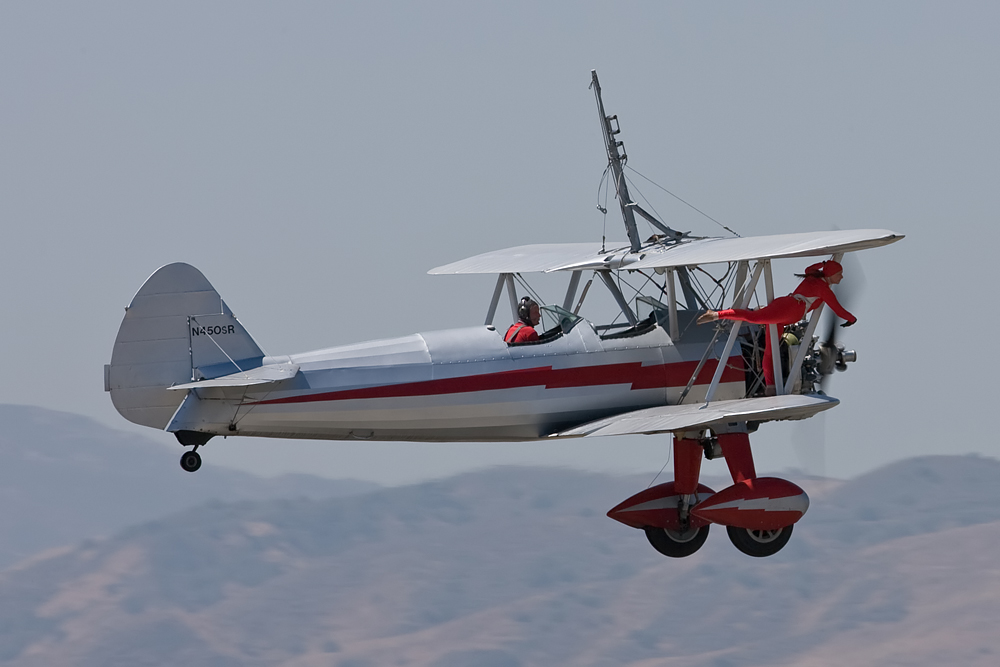 Back Layout off the back of the rack.

A Margi Original.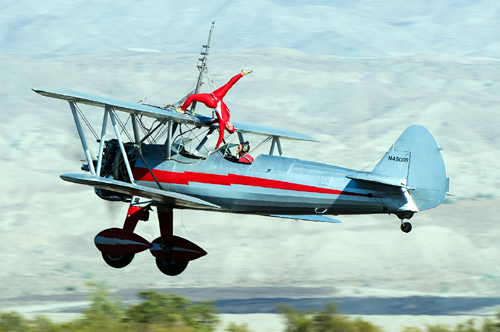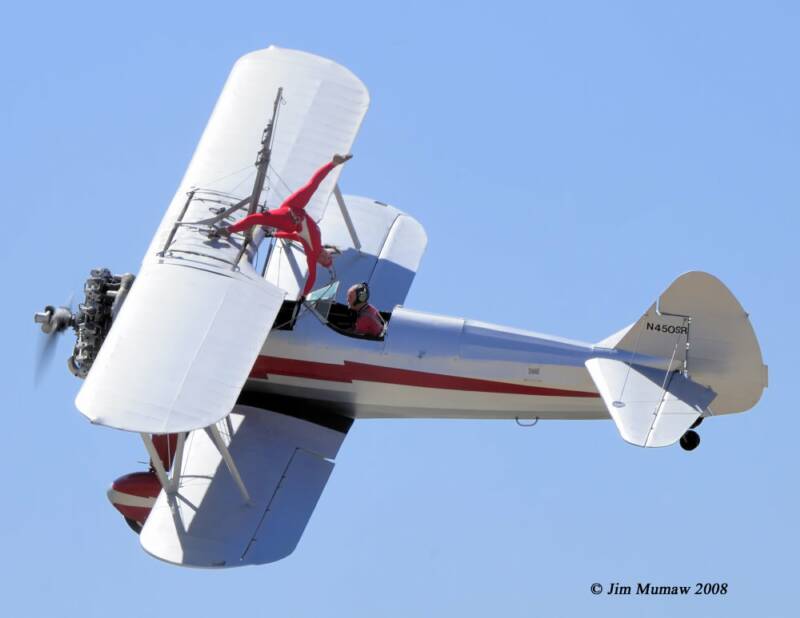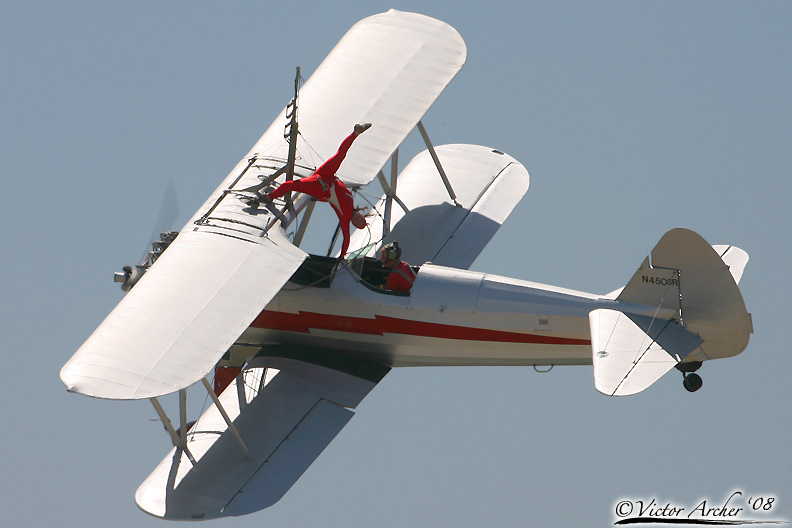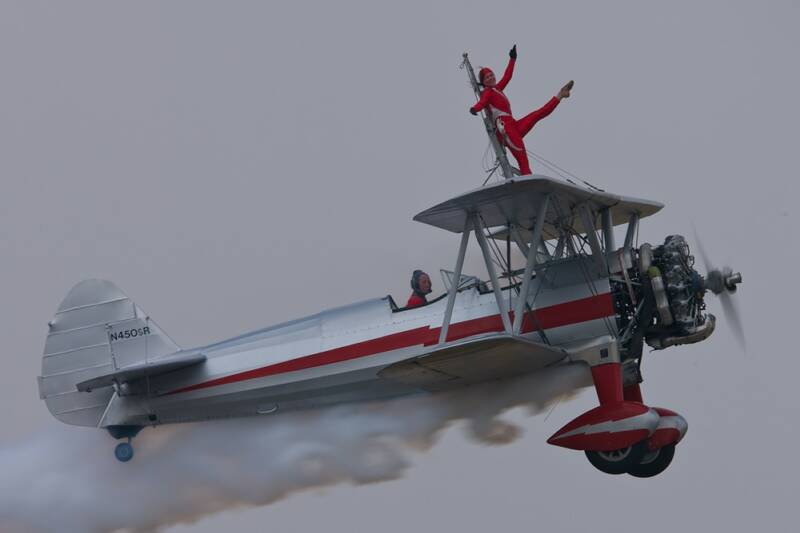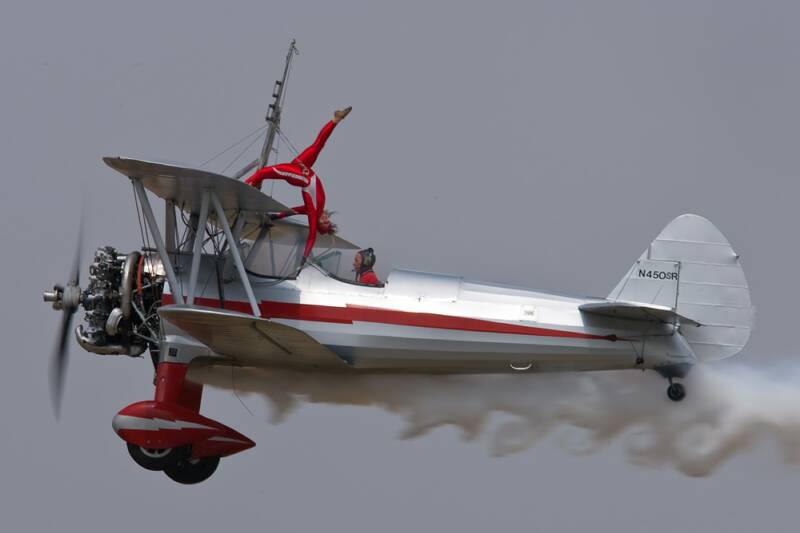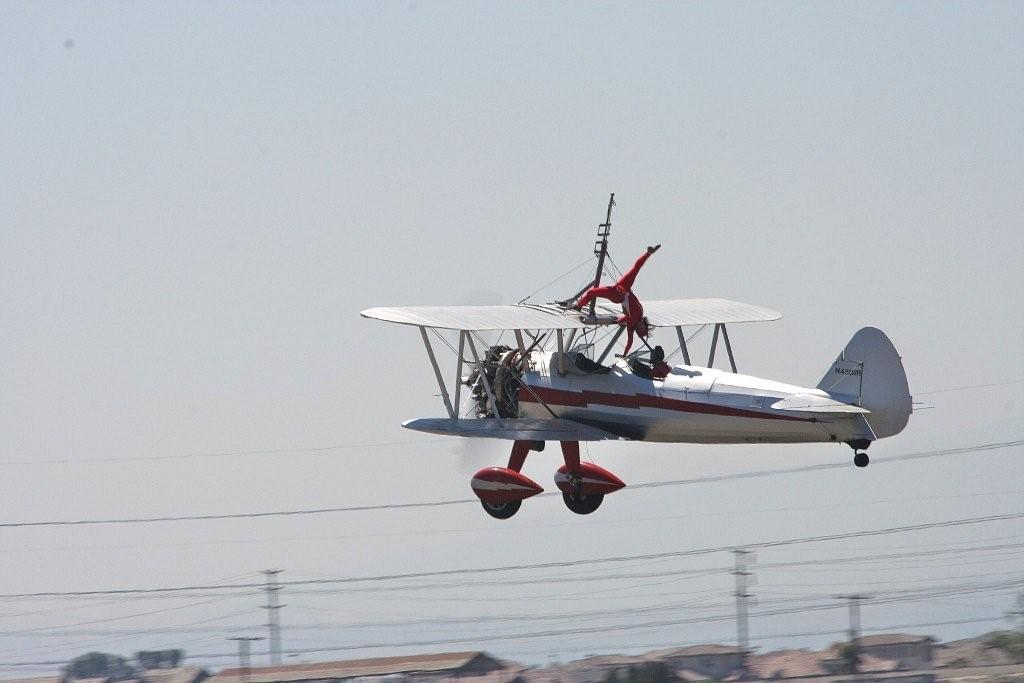 Splits along the Javelin, (left wing.)

New this year and a Margi original.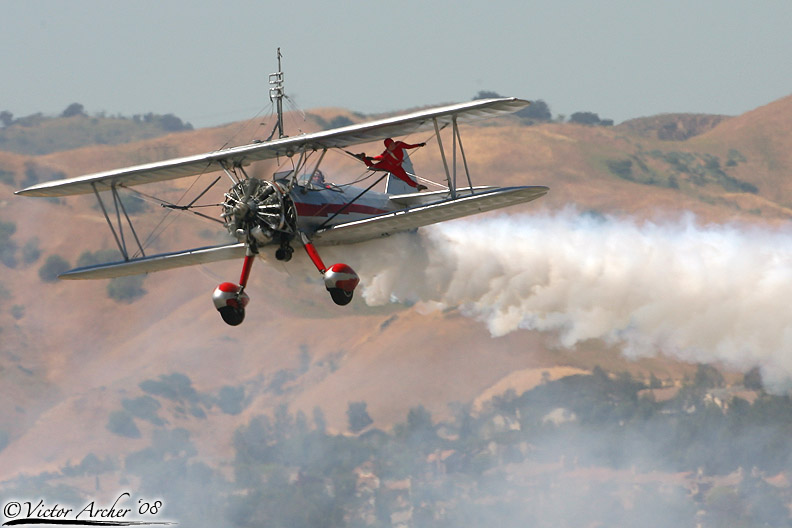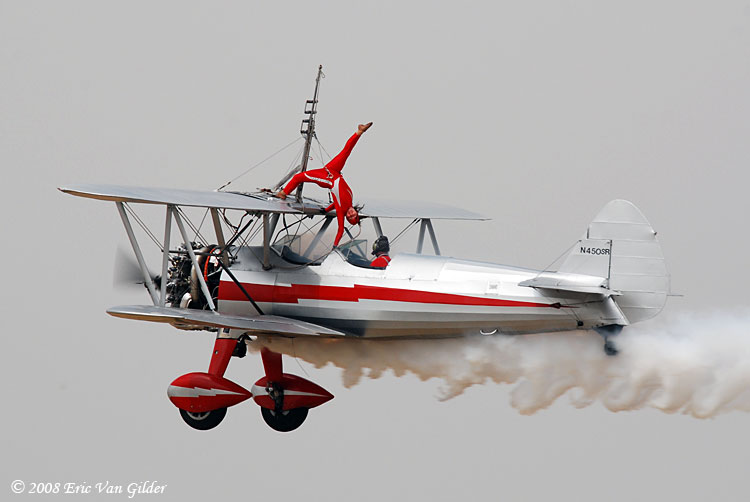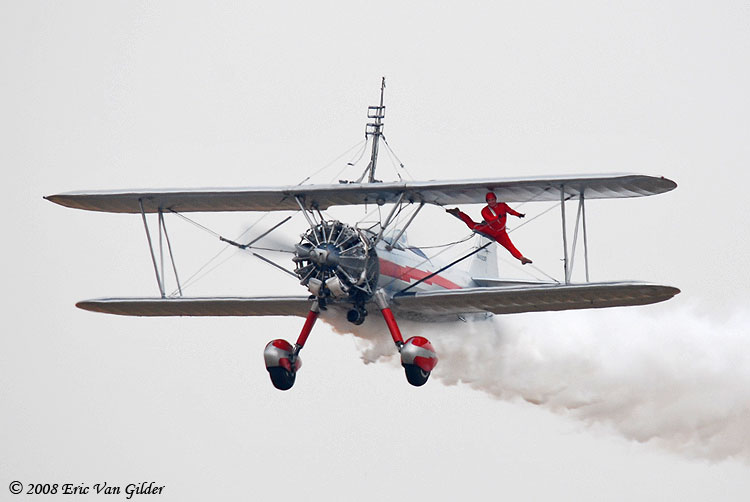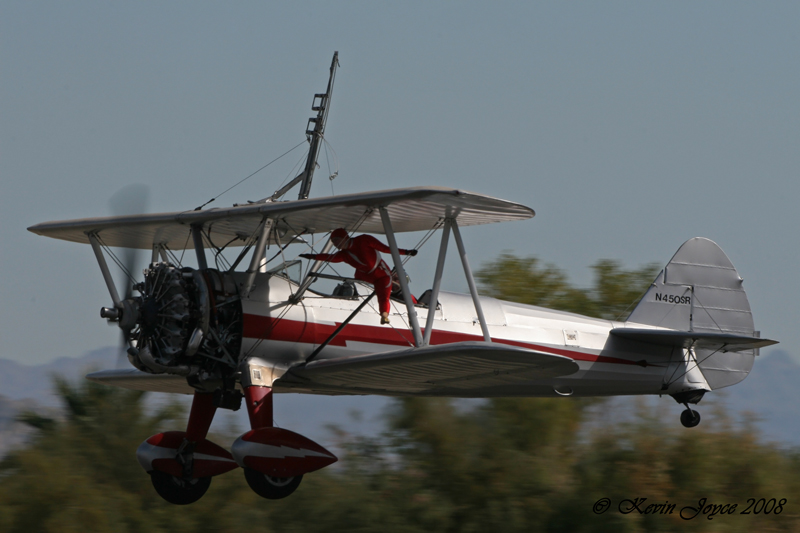 Fore-arm stand to swan wave, both Margi original stunts.  The swan wave is a new stunt this year.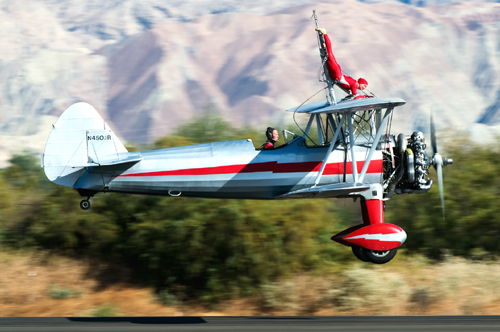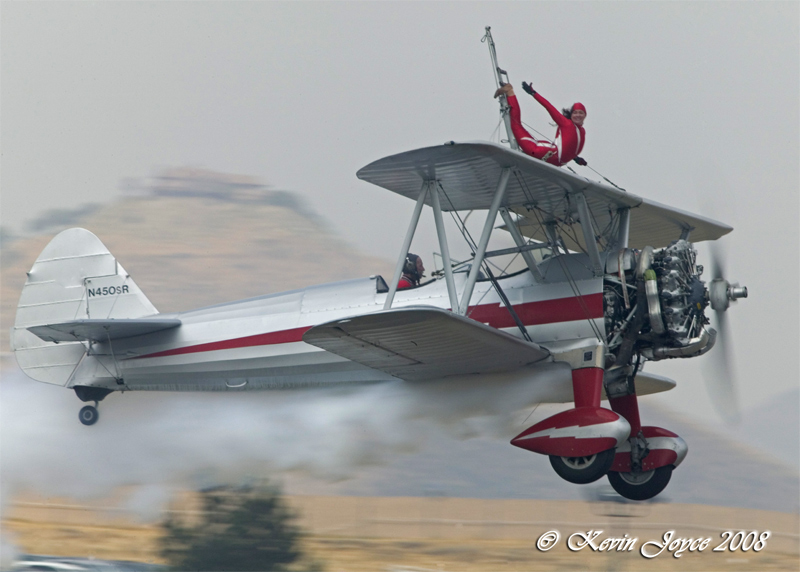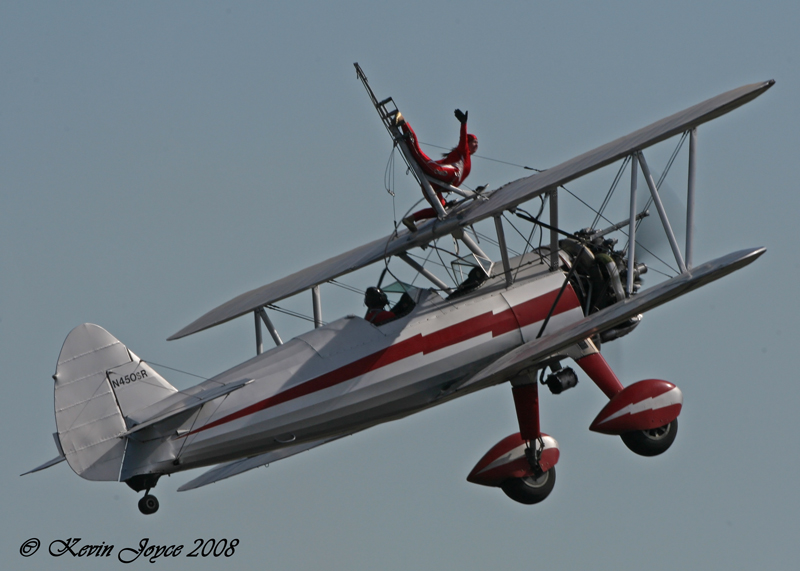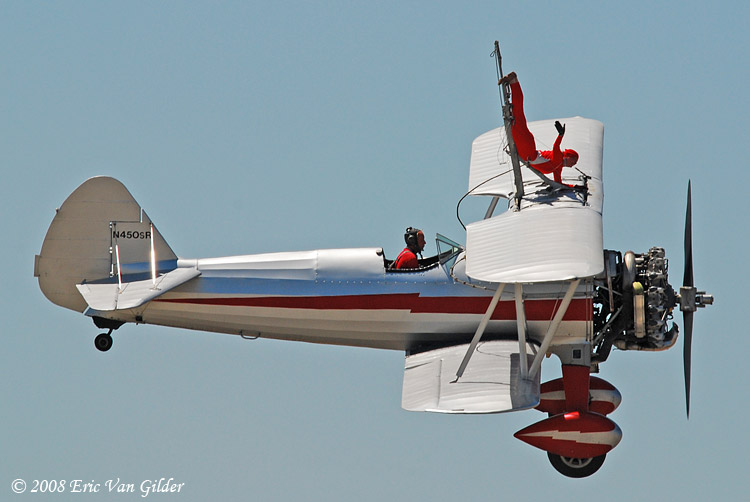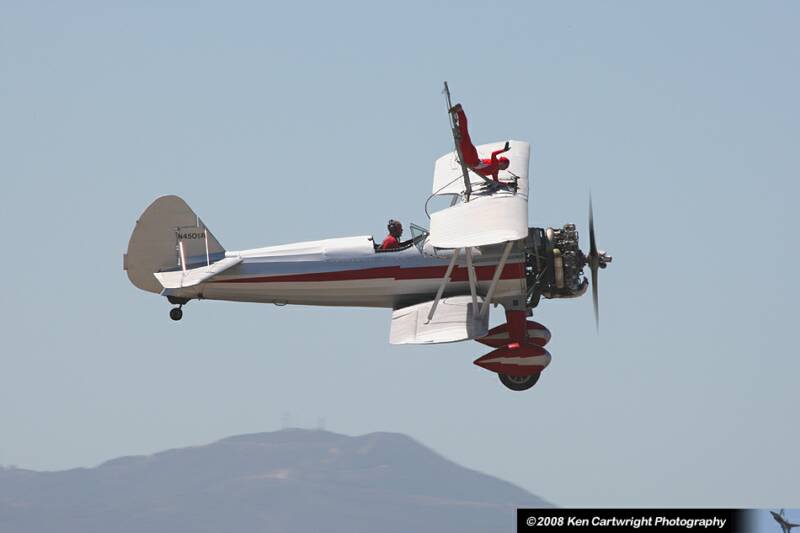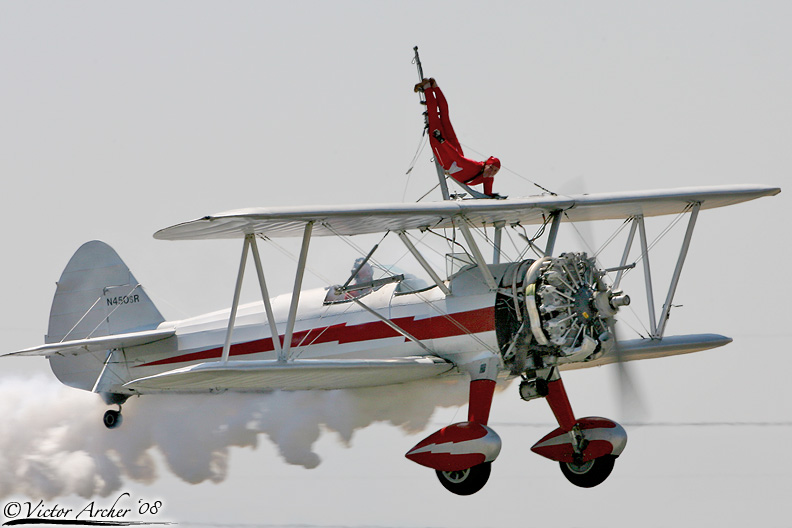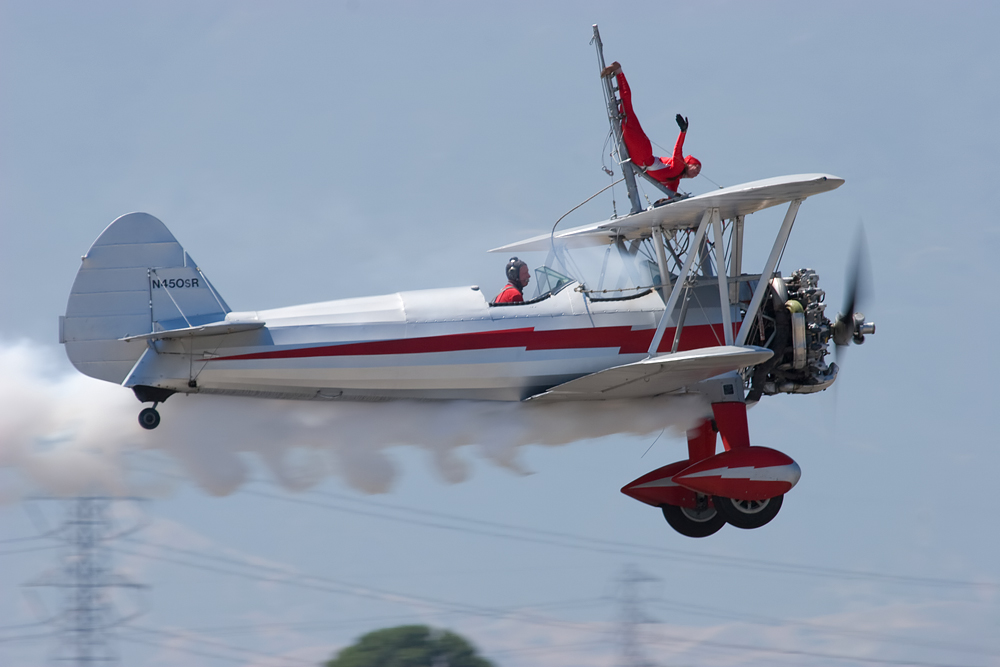 Fore-arm stand.  Photo by Jim Mumaw

Transition.  Photo by Victor Archer

NEW POSE: Swan wave, also referred to as the gumby lady pose. Photo by Kevin Joyce

(Hey, who's we don't have a sense of humor?)

At the Miramar show this pose began choreography than transitioned into the upside down splits (Another Margi original stunt.)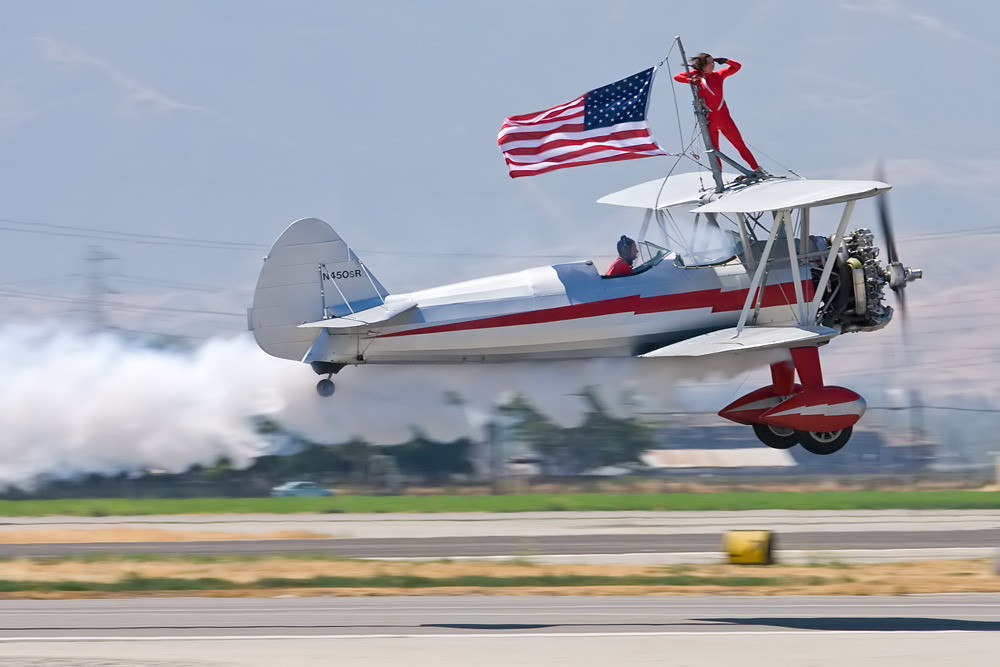 VICTORY POSE

A Margi original variation of the human flag stunt.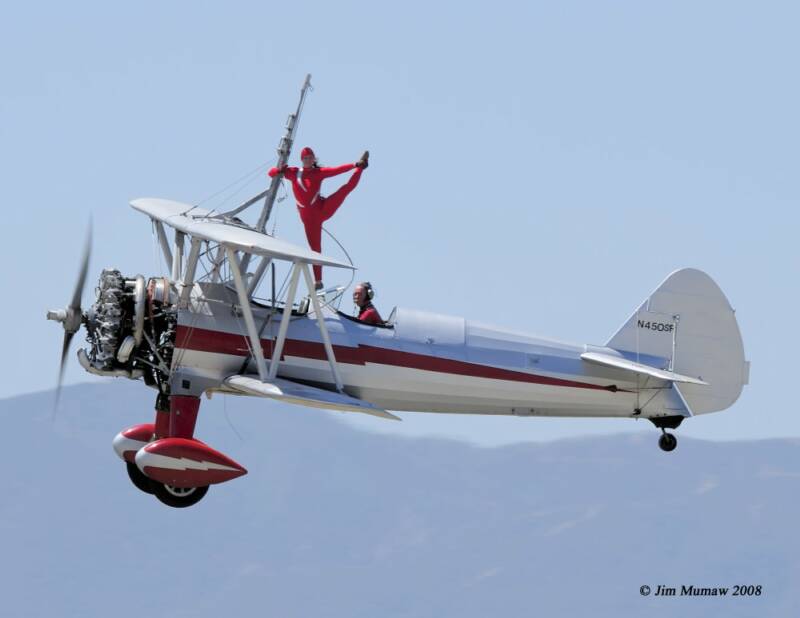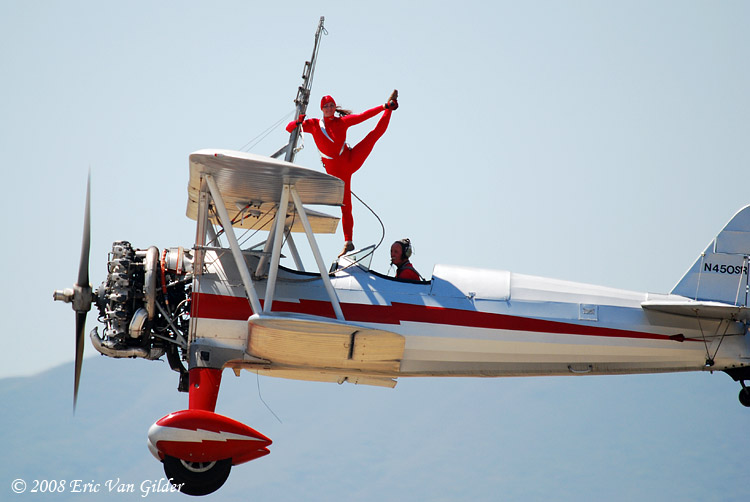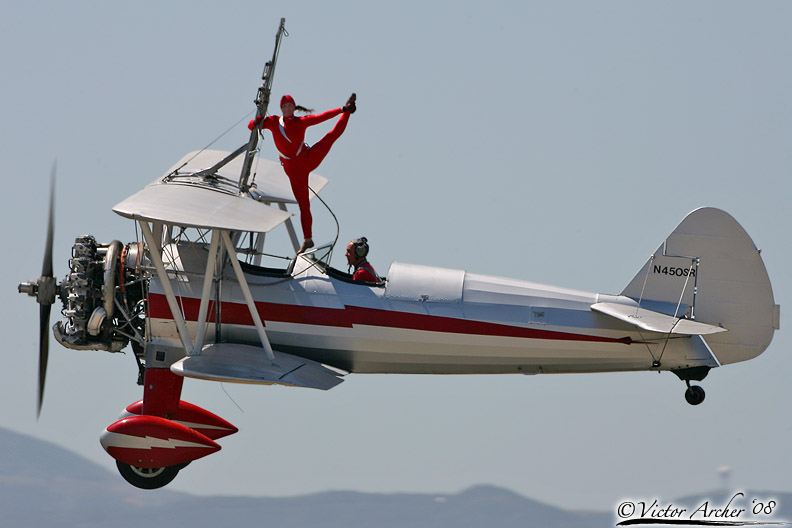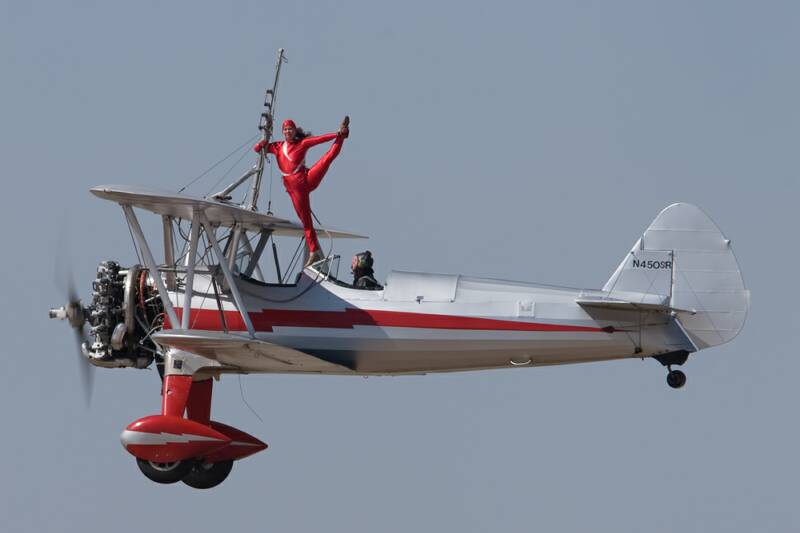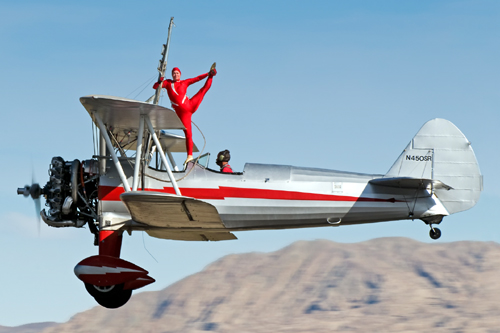 The flag pass, A tribute to our troops and veterans.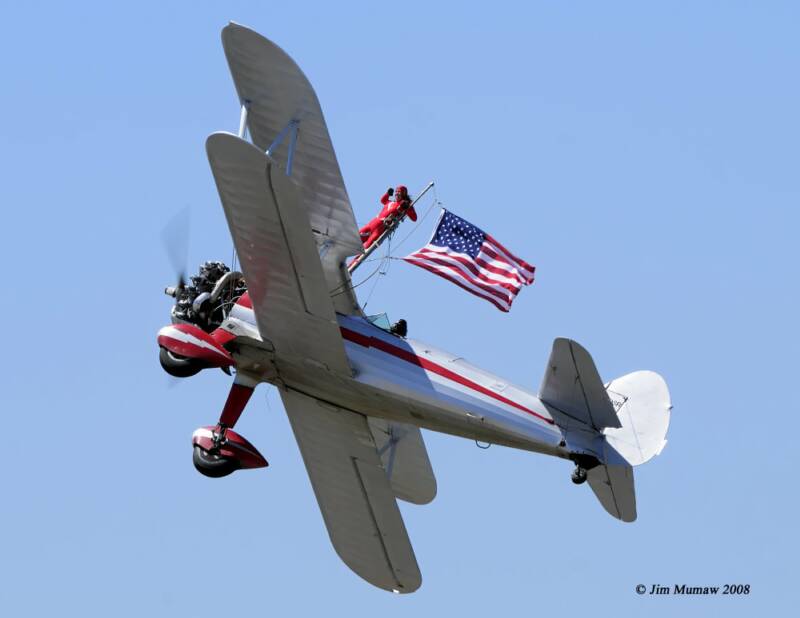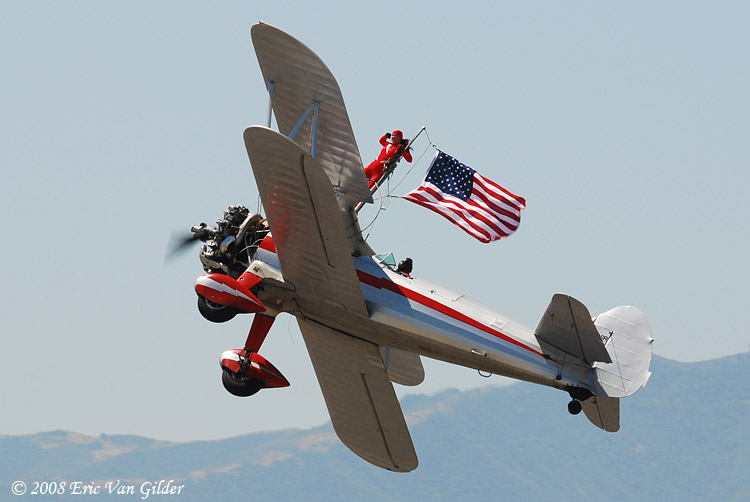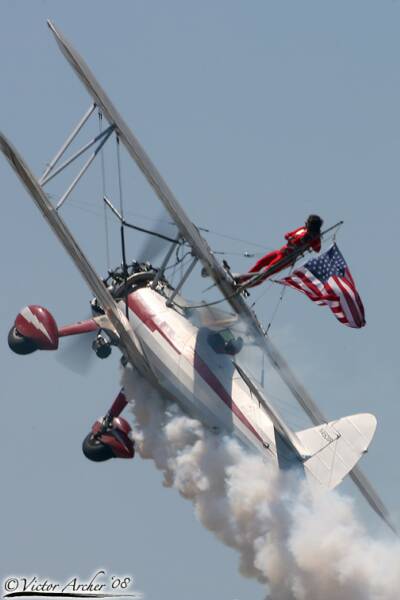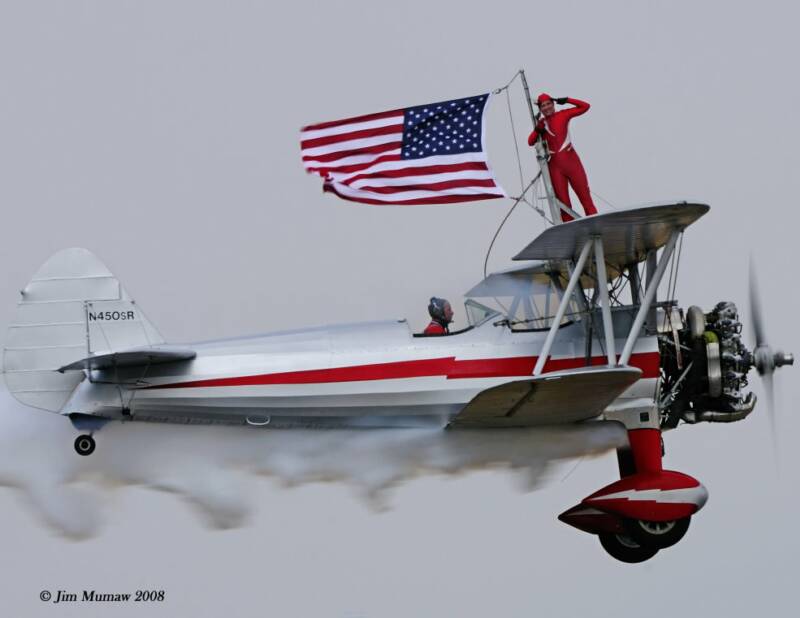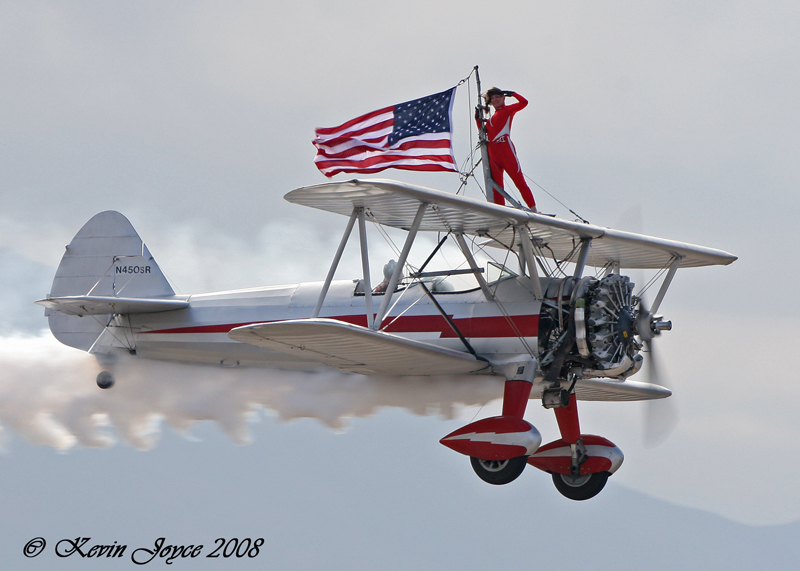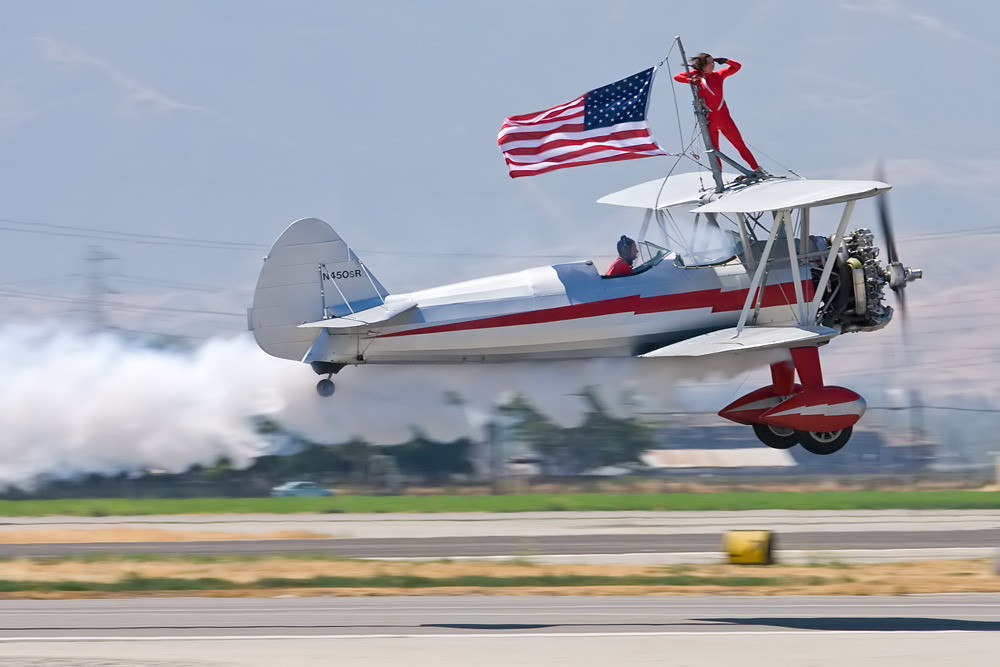 The above photos were taken at live performances at our 2008 airshows.

Many thanks to the photographers:

In alphabetical order.

Chris Dejongh

Jim Mumaw

Please do not use these photos without their permission.

List of 2008 Airshows

Riverside

March ARB

Chino

Fresno Father's day fly-in

Eagle mountain, Portorville

Miramar Airshow

Jackie Cochran airshow.

Event not represented above include our film, documentary and photo work.